October 20, 2023
Can You Sue Uber if You Get in an Accident?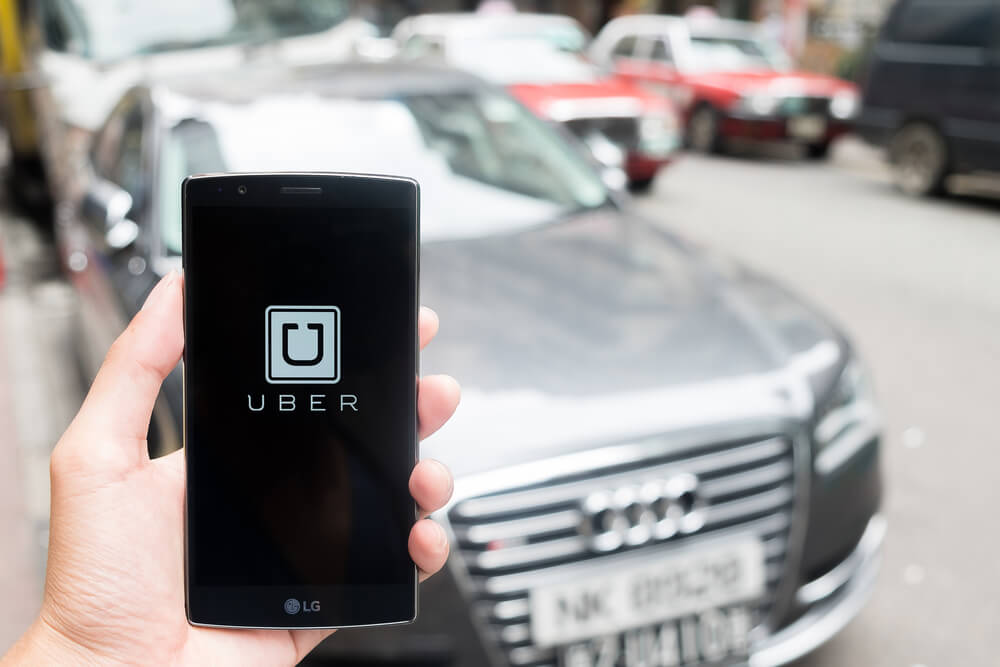 Just imagine, one night out with your friends. No one really wants to be the designated driver, so you all agree to split an Uber. That's the safest decision, explains a Los Angeles Uber accident lawyer, The Dominguez Firm. It's safer than driving drunk, but what happens if your Uber is in an accident while you're a passenger? 
Can you sue? Should you sue the driver or Uber? Is suing Uber even a possibility? We'll answer that—and other questions about accidents and Uber, too.
Can I Sue Uber?
Well, you can sue anyone, that's how civil suits work. But would you actually have a case? It depends on your state laws will be the biggest factor in answering that question.
You see, Uber drivers aren't employees of Uber, so it's not a given that you'd sue the company first. They're independent contractors. Nor are their cars owned by Uber, they're owned by the drivers.
While the answer will vary quite a bit here, it's usually simpler and you are more likely to win if you sue the driver, not the company, according to Money.com. Of course, getting them to pay up is a whole different story! That doesn't sound like good news, does it? Well, we do have some good news…
You Might Not Have to Sue at All.
Anything that might not be covered by the driver's insurance will be covered by Uber's unique ridesharing insurance for drivers. If you are entitled to damages, the insurance company should pay up. 
If you were hurt, then you should hire a lawyer. For the record, many personal injury lawyers will take cases on contingency. If they assess the evidence and think you'll win, they'll represent you and take their fee out of your winnings.
You should get a lawyer because the insurance companies won't be operating with your best interests at heart. Their goal will be to pay you the minimum. Having a lawyer negotiate for you, however, can force them to consider a much, much larger amount. Also, as a passenger, you typically don't have to worry about liability, and the insurance companies know it.
Often, insurance companies will want to avoid a suit entirely, so they'll give you more than what they would if you didn't have an attorney. Your attorney will also have a better idea of whether it might be fruitful to sue Uber rather than the driver (or both).
Whether you plan to sue or not, you'll want to have good evidence for the insurance companies.
What Should I Do if I Was in an Uber Accident?
Gathering good evidence at the very beginning may be key to winning a lawsuit against either Uber or the driver if it comes to that. You'll need it to negotiate with insurance companies, as well. So, how can you make sure you have the evidence you need for your claim? Here's what you should do if you were a passenger in an Uber accident.
Take lots of photos of the wreck, from different angles, if this can be done safely. Also take a photo from a distance, to put the location in context.

Take photos of the area where the accident happened. Make sure you get any road signs or traffic lights in your photos.

If you have the opportunity, ask the driver of the other vehicle for their contact and insurance information. If they were at fault for the accident, you might end up suing 

them, 

rather than Uber or the Uber driver.

Get names and contact information from any witnesses that happened to see the accident. Also, ask them to wait to talk to the police when they arrive. The more detail in the police report, the better.

Screenshot any information pertaining to your ride in the app, including the driver's name, the pickup point, and your destination.

Seek medical attention. With certain injuries, you may feel fine moments after the wreck, only to have it cause pain later on, according to

 Nolo.com

. The sooner you catch any injuries like this, the more likely you are to get a settlement or win a suit that the driver's insurance company can pay.
Don't Miss Your Chance to be Compensated
Even if you think you probably don't have the grounds to sue Uber or the Uber driver, make an appointment with a personal injury lawyer. Most will be happy to do a quick free consultation where they look over your evidence and talk to you to decide whether or not you have a case.
It's entirely possible that you do have a case, and you've overlooked something important. Or you were injured, but it hasn't manifested yet. Soft tissue injuries and concussions, for example, may have long-lasting consequences, but not be noticeable right away.