October 22, 2022
How Can I Live Stream an Event?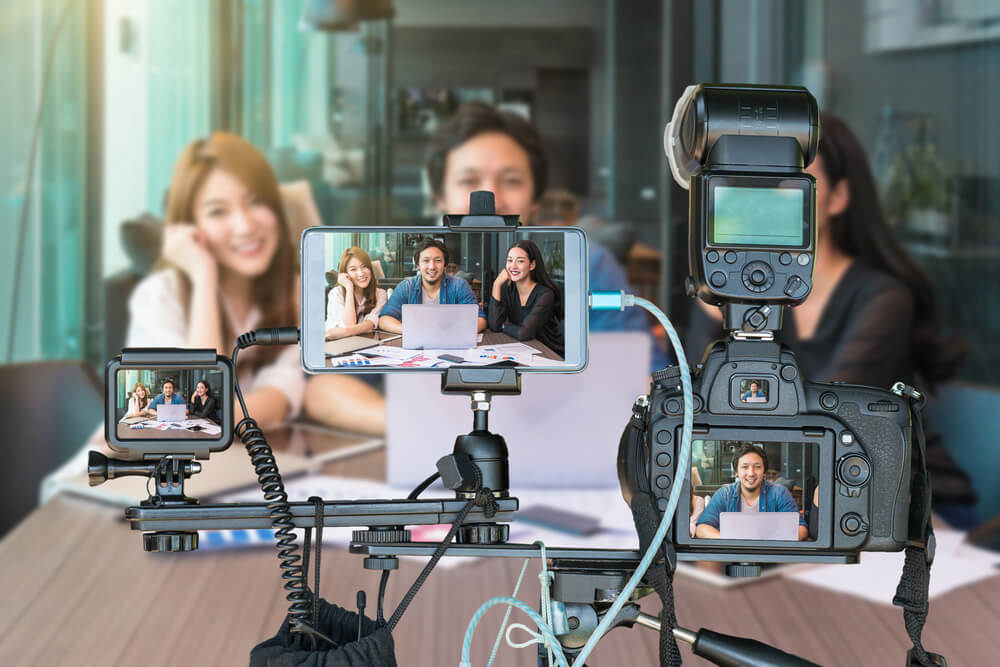 In the old days, broadcasting an event is both troublesome and expensive. You need to have a production team, a large budget, and the right equipment in order to successfully broadcast an event live, explains Go Live, who offers live streaming services in Australia.
Fortunately, the age of social media has made it possible for ordinary people to live stream events cheaply and easily for the benefit of their company, business, group, family, or community. Live streaming enabled important events, gatherings, and celebrations to be shared by more people making them more lively and entertaining for its targeted audience.
What is Live Streaming?
According to the definition provided by Wikipedia, live streaming refers to a media (video or audio) that is simultaneously broadcast and recorded in real-time to an audience. This media streaming process is made easier to produce using social media platforms that offer the capability to broadcast live media online.
How to Live Stream an Event
Nowadays, you can live stream an event cheaply and easily using social media platforms. All you need is your mobile phone in order to conduct a live stream session. Alternatively, you can also use a camera, streaming software, and a laptop to make the live streaming of an event more creative and professional looking.
Four Popular Social Media Platforms that You Can Use to Live Stream an Event
To create a live stream of an event, you can use the following social media platform features.
Facebook Live
To live stream an event using Facebook, you can use their popular streaming feature called Facebook Live. This streaming service allows Facebook users to broadcast videos live and share them with friends, group members, or the public.
To live stream events using Facebook Live, read the instructions given below:
Step 1: Prepare your mobile phone or camera
Step 2: If you are using a camera and streaming software, install the necessary applications needed and select your preferred settings
Step 3: On your Facebook application, locate the "Live" button and click or tap on it
Step 4: Enter the details needed (the title of the live stream, description, etc.) and then when you are ready, click or tap the "Go Live" button
Step 5: Click or tap on the "Finish" button to end the live stream
YouTube Live
YouTube allows its users to broadcast events in real-time to audiences using its YouTube Live feature. This feature lets you interact with audiences easily with the aid of its live chat feature.
To live stream an event using YouTube Live, you must do the following steps:
Step 1: Open your YouTube Application
Step 2: Click or tap the icon that looks like a camcorder which is located on top of the screen
Step 3: Click or tap the "Go Live" icon to start the live streaming
Note: when using a desktop or a laptop, you need to wait for 24 hours to activate your live streaming account.
Furthermore, according to YouTube, when using a mobile phone, you need to have at least 1000 subscribers to activate live streaming.
Instagram Live
Another popular social media platform that you can use to live stream an event is Instagram. Its Instagram Live feature allows you to stream your event with your followers using your account.
To live stream an event using your Instagram account, follow the given steps below:
Step 1: Prepare your live stream by announcing the event to your followers in advance in order to maximize its viewers
Step 2: Swipe right or click or tap on the camera icon on your Instagram Feed
Step 3: Tap/press the "Live" option
Step 4: Choose the filter and settings that you want to use
Step 5: Tap/press the "Start Live Video" option
Step 6: To end your broadcast, click or tap on "End" to finish your live stream
Twitch
The last social media platform that we are going to include in this list is Twitch.  Unlike the other platforms that we have mentioned above, Twitch is actually created for live streaming purposes.
To live stream an event on Twitch, you must do the following:
Step 1: download the Twitch app and install it on your mobile phone
Step 2: Create an account and log in to the Twitch app
Step 3: Press or tap the profile image that is located in the upper left side of your screen
Step 4: Locate and press or tap the "Go Live" option
Step 5: Allow the app to access your microphone and camera
Step 6: Enter the necessary details required (stream name, category, etc.)
Step 7: Press or tap the "Start Stream" button
Final Words
Events are fun and entertaining to watch. Sharing this experience with as many people as possible using live stream makes it more enjoyable and rewarding.
There are tons of social media platforms and applications that allow you easy access to live streaming features and functionality. Choosing one that can satisfy your needs and requirements will enable you to create better live stream coverage of the event that you want to share with your selected audience.