August 6, 2021
How Much Does an AC Fix Cost?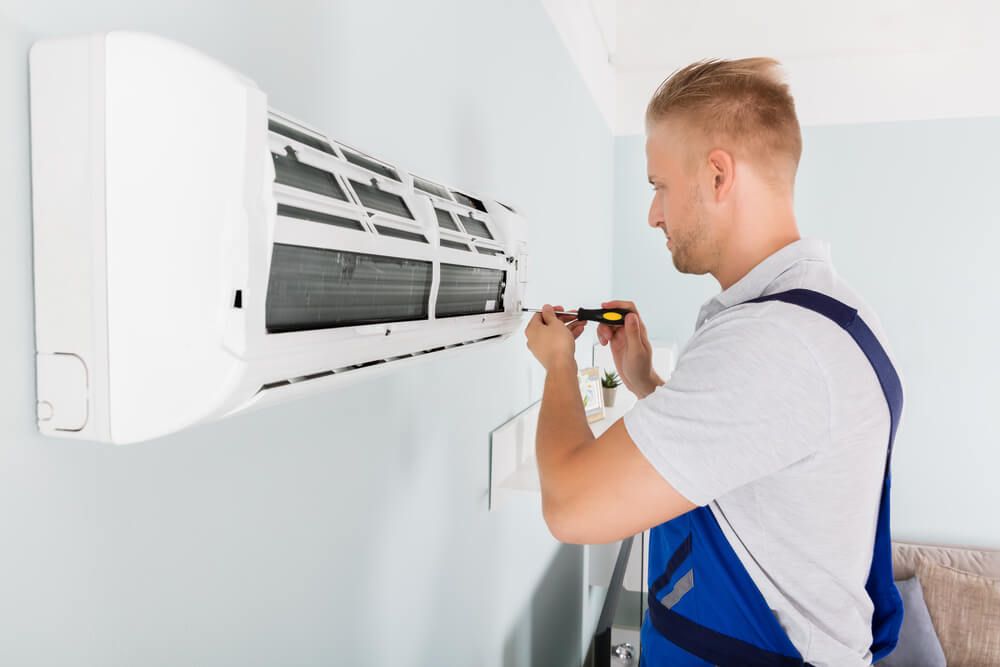 When your air conditioner goes out, it can make for a miserably hot day. You have to rely on fans and more to make sure that you can stay cool until an HVAC technician is able to come out and get it fixed. As you wait for the technician to get there, you may be curious how much it will cost to get this repair done.
The average cost for repairing your air conditioner is $340. It will depend on the project and some technicians will charge per hour so it may depend on how much time they need to spend on the project.
According to 24/7 AC Repair Conroe, who does air conditioning repair, Many technicians are going to cost between $50 to $150 per hour and some will have a fixed rate just for coming out. You will need to discuss the costs with your specific technician to make sure you understand how much it will cost.
Let's take a closer look at some of the different costs of getting your air conditioner fixed and what could determine the overall cost for getting your air conditioner to work well.
How Much to Repair the Air Conditioner
HVAC repair is going to cost somewhere between $100 to $600, with the average cost falling close to $350 for most homeowners. The total that you will spend depends on the price of the part the technician will replace and how much time it takes to do all the work.
Replacing some of the components for the air conditioner will run as much as $2000 while you may end up paying $7500 to get a new air conditioner put in place.
Like with other pieces of equipment, your HVAC system may need you to do a tune-up on occasion. This can help check for problems and will keep it running for a long time to come.
There are some problems that are smaller on the air conditioner that simply affect how well it works and then there are others that will shut the air conditioner down and do not let it work at all.
Even though fixing the air conditioner may seem expensive, these problems and concerns are not going to just disappear. Ignoring it will just make the problem worse and you will end up with a big mess in the process. Schedule the repairs as soon as you notice the issue to help minimize it and to keep the bill as low as possible.
How Much Will I Pay Per Hour?
Some HVAC technicians are going to charge per hour for the projects they do for you. This can change up the amount that you will pay to get the air conditioner fixed. The cost is often between $50 to $100, though some are going to charge more based on their experience. This does not include the parts that you will need to pay to get the unit fixed.
It is not uncommon for technicians to charge for the initial service call to just come to take a look at the unit. This can cost between $100 to $250 to get done. If you need some other repairs done on the unit, the professional could choose to set their own hourly rate or a flat fee for the labor on top of how much it costs for the components to fix.
How Much Does Each Item Cost?
The amount that you are going to pay for your air conditioner will depend on which item needs to be fixed. Some of the items that you can look at to help come up with the costs include:
Circuit board: This costs between $100 to $600.

Fan motor: This costs between $200 and $700.

Full AC unit: This costs between $3800 to $7500

Evaporator coil: This costs between $400 to $1000.

Condenser coil: This costs between $500 to $1500
The amount will sometimes depend on the item that breaks and how much it costs the technician to get the item and how much they charge for the item as well. You may have times when the technician will be able to go through and just fix up the air conditioner with a tune-up rather than having to replace a whole part on it, and this can save you some more money as well.
Getting the Air Conditioner Fixed
Your air conditioner is a great tool to use along the way to make sure that you keep nice and cool when the summer gets hot. As soon as a part starts to break, you will need to get a technician out there to help get it fixed so you can keep your home cool. Knowing how much it will cost can help you plan things out and be prepared when it is time to get the work done.