November 10, 2021
How to Buy a Bridesmaid Dress While Pregnant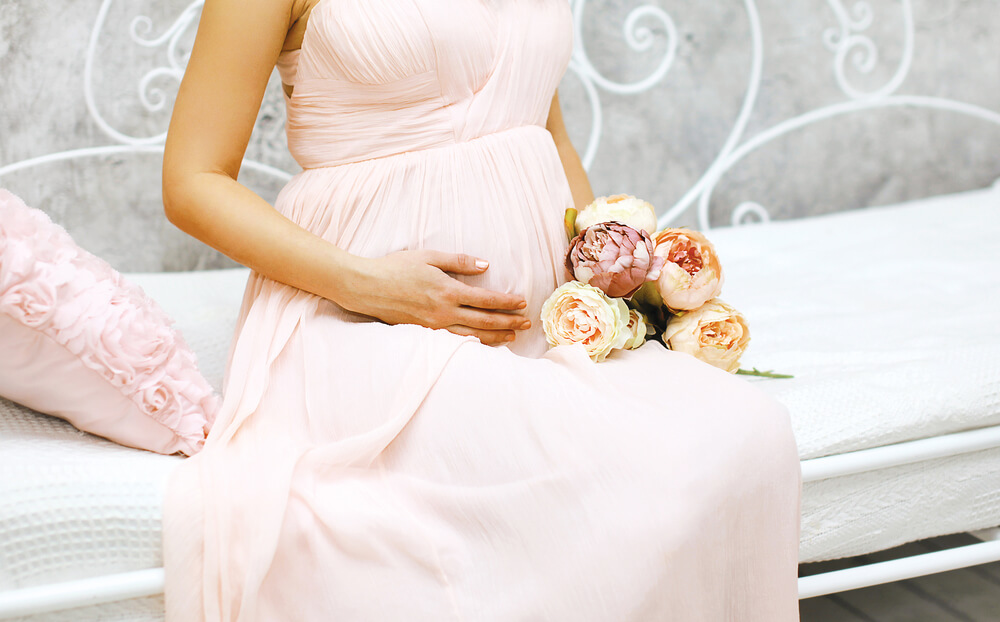 Wedding are so lovely and beautiful. It is such an honor to be a bridesmaid in one too! However, being pregnant can make it very difficult to find a stunning gown that is comfortable and fits those curves just right. Before starting the task of shopping around for a bridesmaid dress while pregnant, these tips below can save some time and possibly money.
Decide on the Time
Time is very crucial when deciding on buying a dress when pregnant. Let's face it, a pregnant woman's body changes very often and purchasing a dress to be a bridesmaid when two months pregnant is a lot different than seven months pregnant. So timing is very important. The first thing to be considered is the time.
Maureen Callaghan Dressmaker (maureencallaghan.co.uk) advises to consider when the dress will be needed and plan to purchase the dress closer to that time. While it is important to wait, the wait should not be last minute due to alterations that may take a couple weeks. Three weeks before the time to wear the bridesmaid dress is preference.
Take Measurements
Before purchasing or even going out or online to buy a bridesmaid dress, the first thing to do would be to take measurements. With a proper set of measurements, a bridesmaid dress can be bought to fit perfectly. A professional can take measurements at most wedding attire shops. Make this the first task.
More information on how to take proper measurements is available at BlitzResults.com.
Check the Maternity Racks
While some dresses can be altered to fit a pregnant woman's body, there is a full selection of bridesmaid dresses that are designed just for that. Shopping in a bridesmaid maternity section can provide a very large range of options. However, this can be more difficult if the woman is early on in pregnancy. At this point a regular non-maternity dress may be a better option.
Maternity racks can contain a lot of beautiful bridesmaid dresses that may fit perfectly. However, they may not be an option. A regular bridesmaid dress that can be altered or even bought a size or so bigger for some extra baby space may be a better option for women that are earlier in their pregnancy.
Can't Wait to Buy?
Sometimes waiting to buy a bridesmaid dress is not an option. If this is the case, then a bridesmaid dress should be bought with an additional inch for every month of pregnancy until the date the dress will be used. While this is not an exact measurement, it is the one that will get the closest to the size so that only minor alterations will be needed.
Flowing Styles
One of the best bridesmaid dresses for pregnant women is a flowing gown. A gown that is more flowing can give a bit more space which in turn can not only be beautiful and stunning, but very comfortable for a pregnant woman. Plus, a flowing gown be bought a couple sizes bigger to accommodate the ever-changing body of a pregnant woman and it allows for more space in case the baby decides to grow a little more a couple weeks before the wedding.
For more information on  flowing bridesmaid dresses, this link to Essense Designs can be very helpful.
Do Not Get Ruching
A lot of times women will opt for a ruching bridesmaid dress when pregnant. While this may hide the baby bump a bit, it can be very hard to alter. So, instead of trying to hide the belly, purchase a gown that embraces the baby. One of the most beautiful looks is a pregnant woman, and ruching can only hide that. This can make it very uncomfortable. Purchase a dress that is both comfortable and stylish.
This YouTube video offers more information on how to find the perfect bridesmaid dress when expecting.
A Custom Made Dress Will Fit
One of the best routes to go when ordering any kind of dress, especially a bridesmaid dress when pregnant, is to have one custom made. A dress that has been custom made will not only be everything that one may be looking for, but it will fit perfectly and can be much more comfortable. A dress that is custom made will be able to fit every area of the body including the baby bump.
This is one of the better options and many different styles can be chosen. It gives a precise size and fit to the individual, allowing for the most comfort and uniqueness in a bridesmaid dress that can be much more difficult to find on any other shelf or rack. When in doubt always try it out.