November 9, 2022
How to Decorate an Unused Fireplace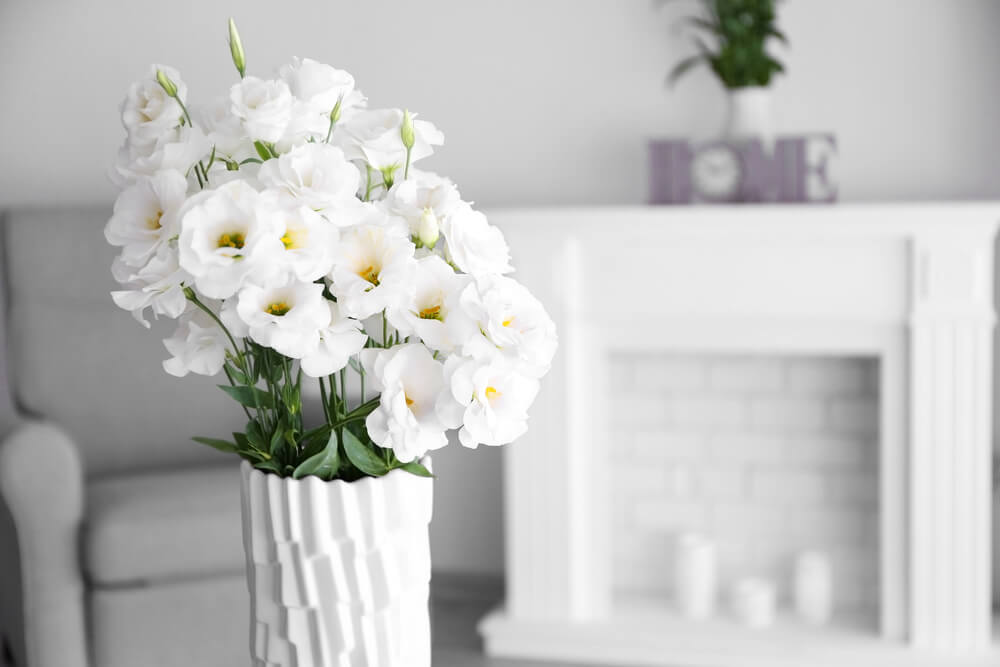 Whether you just purchased a new home with an inoperable fireplace or you don't see the need for a living room fire during the summer, sooner or later homeowners will come across the question of what to do with a fireplace that is not in use. Many homeowners simply don't like a lit fireplace with open flames, while others simply don't know what to do with the fireplace during the warmer months. An unused fireplace can often look like a black hole sucking the life out of your living room if not properly dressed. That's why B A Madden, a painter and decorator in London, has shared some useful tips on how to make the most of this area of the house.
Cleaning Your Fireplace
For people who have just acquired a new home, or homeowners who haven't cleaned out the fireplace in a while, you'll need to properly clean the fireplace before decorating. Cleaning your fireplace is a fairly straightforward task, just like cleaning any other space in your home.
The first step in cleaning your fireplace is using a broom or small brush to sweep up and clean out leftover debris or pieces of wood from the space. Use a rag and some cleaning spray to wash the bricks. You can also use some ammonia as an extra cleaning agent. Depending on how dirty the fireplace is, you can use an abrasive tool to scrub dirt and debris out. Let the fireplace dry before you start decorating.
For more ways to clean your fireplace, check out WikiHow.
Ways to Decorate a Fireplace
Once you are done cleaning out your fireplace, it's time to dress it to your taste. The good part about having an unused fireplace is that it gives you a lot of creative freedom in terms of design. So how do you go about decorating an unused fireplace?
For the Bookworms
An unused fireplace can act as a good substitute for a bookshelf. You can use this small space to store your favorite books, as well as show off your impressive novel collection to visitors. Some homeowners also use empty fireplaces to store old newspapers and magazines, turning the space into their own mini library. You can arrange the books or magazines by color and size to give the space an attractive and neat outlook.
Use It as a Display Space
You can take advantage of your empty fireplace by using it to add to your home décor. An unused fireplace can be used to display anything from artwork to decorative vases, floral arrangements, etc. Filling your fireplace with plants and flowers can add significant beauty to your home and give it a sense of warmth and comfort. Using plants to fill your fireplace gives you a creative advantage, as there are plants and vases to match any color scheme your interior décor has.
You can also use your empty fireplace as a space for art display. Many homeowners cover their unused fireplaces with paintings, decorative vases, handmade crafts, etc. Flower vases are the most popular choice, as they give you a good way of adding proper beauty to your home while covering up your fireplace.
For Pet Lovers
Your unused fireplace could also serve as a safe space for your pet within the home. For homes that don't come with dog alcoves, the fireplace is a perfect substitute for your dog or even your cat to have a space of its own indoors. Even bird owners sometimes use sealed fireplaces as a substitute for cages used to keep indoor-friendly birds like parrots.
Disguise with Artificial Logs
Using artificial logs is another way to design your unused fireplace. Artificial logs give your fireplace a unique look and just like flowers, give you extra creative leeway in terms of color, shape and design. They come in different colors and sizes, from evenly cut, natural-looking logs, to colored designer logs to match your furniture and the color scheme of your living room. Natural-looking artificial logs also make your fireplace look functional to visitors even though it's not, adding extra class to your home.
Add Lighting to Your Space
This is another purely aesthetic option. Lighting up your fireplace with decorative bulbs will add some extra life to your living room and gives you creative freedom to choose your lighting pattern to complement your furniture and the color scheme of your living room. Bulbs can also be added to the fireplace to beautify artwork or flowers already installed as well as give the living room some extra light at night.
Conclusion
A fireplace not in use doesn't have to be an eyesore. Unused fireplaces can be a brilliant way to add to the design and aesthetic of your home, as well as serve as a useful storage space. There are countless ways you can utilize the space to keep your living room looking as classy as ever.