April 25, 2022
What Does a Landscape Design Cost?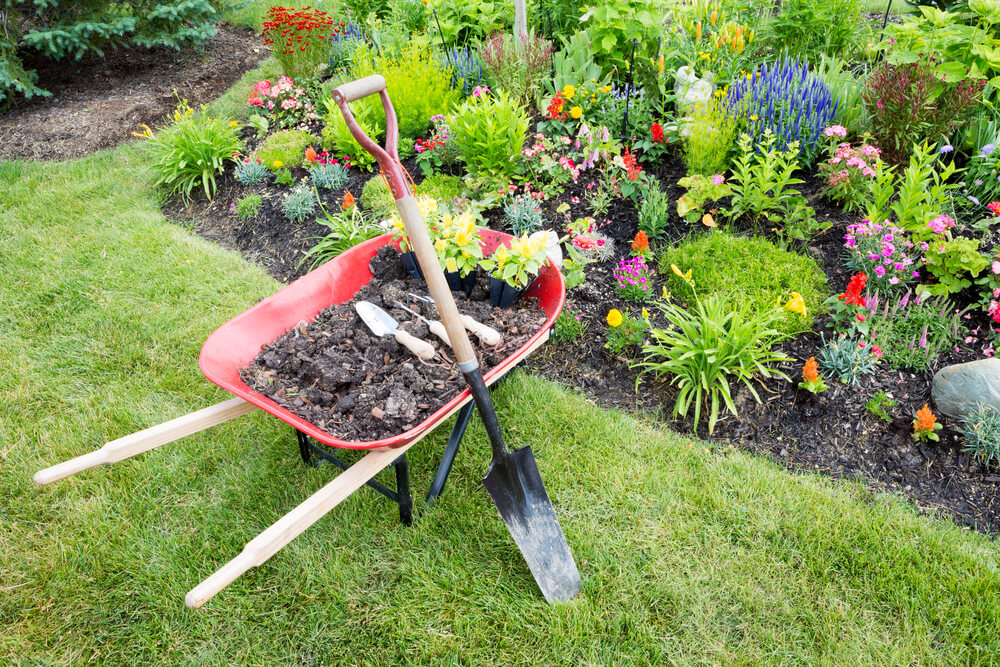 Landscaping can do a lot of amazing things for your home and may increase the value if you want to sell. Knowing what to do with the landscaping to make it look nice without spending a ton of money is a big challenge as well. As you take a look at all the different ideas that you can do with landscape design, you may start to wonder how much it will cost.
The typical range for landscape design services will be between $1900 and $7000. This varies greatly depending on the type of project you would like done, experienced landscape design company, Sarasota Landscaping Design, explains.
If you just want someone to help create a design or you keep the design simple, then the cost is going to below. For those who want a lot of work done, you may need to spend more money.
Landscaping can be a great way to increase the value of your home and to make it look better. Let's take a closer look at some of the different costs that come with landscape design to see how much you would spend on your home.
Landscape Design Costs
On average, it will cost you around $4,475 to get a landscape designer to come and create a detailed plan for your property. Often the costs will depend on the size and the location of the project. If you are working on a really small yard that needs a simple design, you may be able to get the designer to charge per hour, somewhere between $50 to $150 for their time. And this will often only take a few hours.
However, if you have a large project or a really complex idea that you would like to get done, you may need to work with name designers and architects and this can drive up the price that you owe. These can easily cost $6000 or more to get detailed plans and drawings.
What is the Hourly Rate for Landscape Design?
Most designers are going to charge their clients between $50 to $75 per hour. Since the hourly rates are often open-ended, this means they will include everything from the initial consultation to the design plans and any of the revisions that are needed.
If you are going to need a consulting fee, these can cost closer to $200 per hour, though they will include more individuals like the gardeners, landscapers, and more.
You could also be charged a flat project rate. With these, the designer is going to make an estimate of how many hours they will need to spend on the project.
They can figure this out after discussing the project with you and learning more about the size, location, and complexity. This type will include a few plan revisions, but this will be limited, and will not include time spent working with the landscapers.
The area is another important thing to consider. If you have a really big area to work with, then the cost will be higher. Area rates can often run around $2000 for one acre, though most homes will not need to design that big of a spot.
You could get closer to $350 if you are working with a quarter of an acre instead. In some areas, where the yard sizes are uniform and easy to work with, it is possible to find a designer who will charge just one flat fee in order to do both of the front and the back yards for your needs.
What are the Prices for Design Plans?
The price you will pay for a design plan will depend on what is all designed in the process. Most will fall under $6000, though this does depend on how large the project is. Be prepared for this design plan to be between 5 to 15% of the total construction projects and it is included in most of the flat rates that you pay as well.
Since you are working with a professional who will research the area and has a lot of expertise on what looks nice in different areas of the yard, and because you are working with someone who can take some of your dreams and visions about the yard and turn them into reality, be prepared to have to pay for these services as well.
Hiring the Right Landscape Designer
While you could work hard and do the design and layout of your yard on your own, this takes a true eye for art in order to succeed. You should consider working with a landscape designer who can bring in their expertise to help create something amazing in your backyard.
With the help of the right designer and a good understanding of how they charge for their services, you will be able to get the exact landscaping design done of your dreams.