May 8, 2023
6 Ways to Find the Right Assisted Living Facilities Near Me for My Parents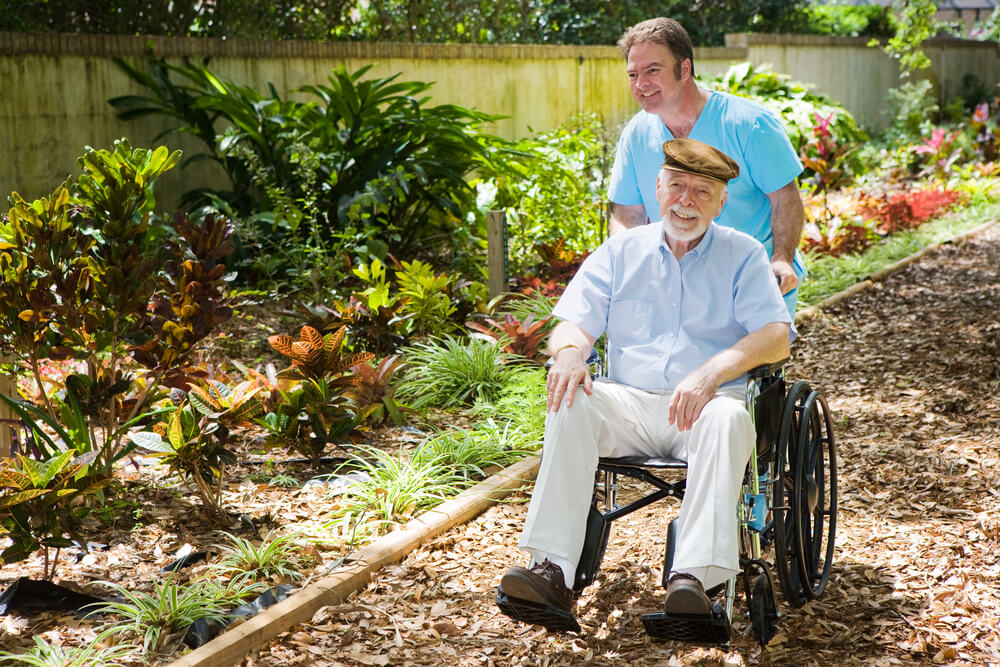 When you're looking for an assisted living facility for your parents, you will want to do your research. This is a very important decision to make, so it shouldn't be taken lightly. There are a few different ways that you can search for an assisted living facility for your loved ones.
What Is an Assisted Living Facility?
According to AARP, assisted living facilities allow residents to live as independently as possible. These facilities give residents the support that they need. Meals, general care and supervision are all a part of an assisted living facility. Some facilities offer social activities for residents. Medical care may be provided as well.
What Should I Look for in an Assisted Living Facility?
Before you begin your search, Anthem Lakes, which provides assisted living facilities in Jacksonville, Florida, recommends talking to your parents. Find out what they are looking for in this new home. This is where they will be living, so it's essential that their needs are met. If not, they may not be happy, healthy, and comfortable at the facility.
According to SeniorLiving.org, each facility offers something different. Some will include laundry and cleaning. Some offer health care. Pets are even allowed at certain facilities. You should find out as much as possible so you can compare the options. Do your research, narrow down the options, and show them to your parents.
Besides fulfilling these needs, you should find a facility that meets any social needs. For example, many facilities offer social opportunities for their residents. If your parents are interested in a particular activity, make sure it's offered. This is a good way to create connections between residents.
Who Pays for Assisted Living?
In most cases, assisted living is paid for out-of-pocket. Either you or your parents will be paying for assisted living. Usually, assisted living is not covered by insurance. This means that it's important to keep a budget in mind when you begin your search. Long-term care insurance is an option as well.
Ways to Find the Right Assisted Living Facility
Look at reviews. There are many websites that allow customers to review their experiences. You can find reviews for almost any place, including assisted living facilities. Pay close attention to the most recent reviews. Be sure to look at both negative and positive reviews too.
Ask for recommendations. Somebody you know has likely had to choose an assisted living facility for their loved one. You can ask your co-workers, neighbors, family members, and friends for suggestions. These references can be helpful for avoiding certain facilities too. Once you have some recommendations, you should call or stop by those facilities.
Visit the assisted living facilities. It's very important to actually visit the facilities. As you do this, keep your parents' preferences in mind. According to A Place for Mom, adult children sometimes make these major decisions without considering their parents' needs. Even if your parents can't go on the visits with you, try to put yourself in their shoes.
Go for a drive. If you are hoping to find a facility near your home, you can go on a drive around the area. This will give you a good idea of how close a facility is to you. Then you can compare this to the others nearby. After you have an idea of what's close, you can research those particular facilities. Don't base your decision purely on the location though. If all goes well, your parents should be involved in activities so you wouldn't need to visit too often.
Look through retirement guides. These guides can provide you with a lot of valuable information. They help you understand more about your parents' retirement. Along with that, they can inform you about assisted living facilities. This is a great resource that can offer all kinds of guidance.
Don't rush it. Even though you may want to get your parents settled in quickly, you should take your time. Finding the right place is very important. It's recommended that you look at three facilities before making a final decision. If you can do even more research, that would be great!
Questions to Ask During a Visit
Part of finding the right facility is doing your research. Here are a few questions that can give you some much-needed information:
Are pets allowed?
Why might a resident have to move out?
Can residents bring their own furniture?
Is a nurse always available?
What are residents allowed to do in their apartments or rooms?
How are staff members trained?
As you discuss the details with the staff, you may come up with extra questions to ask.
Conclusion
Keep in mind that everybody's needs are different. You should consider your parents' specific needs. There are plenty of options out there. By doing some research, you can find the best one for your parents. Choosing the right facility is important for their health and happiness!