January 4, 2023
How to Get a Smog Check (Near Me) for Your Car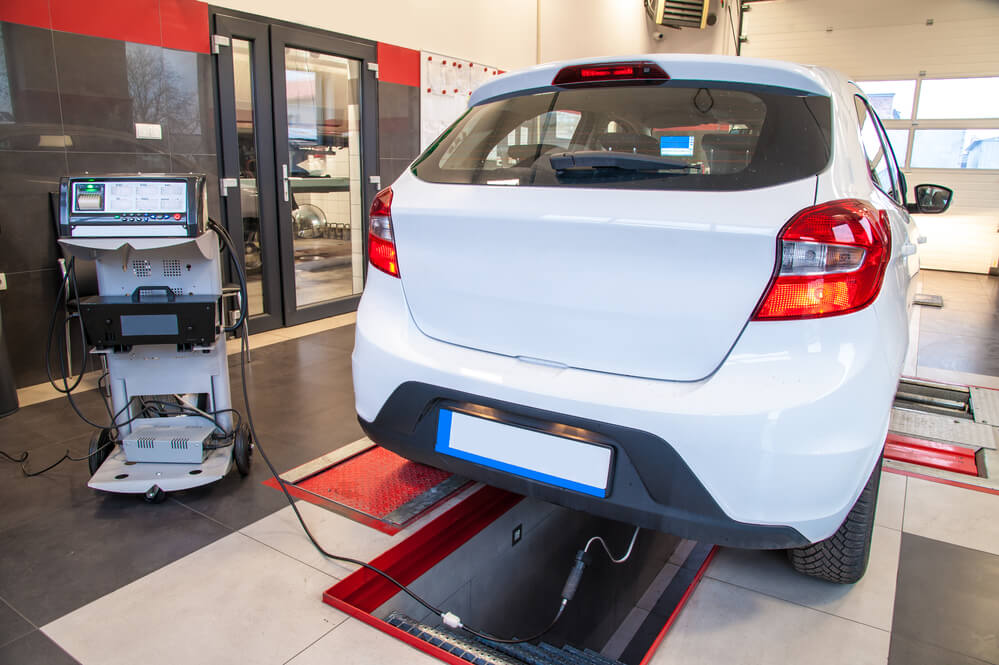 The rules guiding road users and car owners in America are stricter than ever. The number of road users in the U.S has risen by approximately 50% since the turn of the century, and with modern vehicles having high emission levels, smog checks have become a necessity in many states across the country.
Smog checks are required by the government in order to register vehicles and renew vehicle licenses. If your vehicle is due for testing, here are a few things you need to know.
Why Does the Government Mandate the Emissions Test Program?
Cameron Park Automotive, which does smog check Cameron Park, CA, explains that the word "smog" refers to smoke ejected from the exhaust pipes of automobiles. In order to regulate air pollution, in which emissions from vehicles play a large part, many state governments require automobiles six years and older to pass a smog or emissions check.
Smog checks aren't mandatory everywhere in the US, but are required in many states and counties, and if you live in a jurisdiction where it's required, your car will need to pass a smog check every couple of years in order to keep it registered or legal for sale. This process ensures that vehicles that emit a lot of harmful smoke are kept off the roads.
Getting a Smog Check for Your Car
The state you live in, as well as the model of your car, play significant roles in the exact procedures required for it to undergo and a smog test. Generally, the only option available to the majority of car owners is the traditional method of taking your car to a licensed smog check station.
This method of clearing your ride for registration or sale is the most popular method, but not the only one. Your car can now get checked and cleared through your phone! More details on that later.
Getting a Traditional Smog Check
First, determine if you need a smog check. Not all states in the US make smog checks compulsory, and the rules surrounding the ones that do differ. Some states require a vehicle to start undergoing biennial checks once it's 6 years old, some 8 years, so be sure to know the exact law of your state.
To find out if your vehicle needs an emissions test, you can visit the DMV.org smog check website. Select your state on the website to see the rules guiding vehicle owners and smog check guidelines for your area.
Previously registered vehicles may also get an alert when their vehicle is due for a check. This alert will come with the phrase "SMOG Certification Required" on your DMV registration renewal reminder. AAA has further information on smog checks in your state.
Next, you'll need to find a legitimate smog check station. When the time for the check arrives, you'll need to find a reputable mechanic to carry out the emissions inspection on your vehicle. You can find smog check stations on your state's website, or you can contact your state's Bureau of Automotive Repairs.
If your DMV renewal notice says "SMOG Certification Required at a STAR station", then your vehicle must be checked at a STAR station. Vehicles with large engines, which tend to have higher emission levels than others, may be asked to be checked at a STAR facility for a thorough inspection.
Smog checks are usually carried out in just minutes. It's a fairly straightforward process despite the not so straightforward rules surrounding it. All you are required to do is bring the vehicle in question, your vehicle renewal notice, and a payment method.
The smog technician will give you a form to fill out (mainly for statistics and referencing purposes) as well as the price to get your car checked. Your car will then get connected to smog testing equipment, which checks for any faulty parts. If the vehicle passes the test, the results and vehicle ID are transmitted to the DMV.
The technician then provides you with a receipt and a smog check certificate known as a Vehicle Inspection Report (VIR). When you're done at the smog station, you may then continue your vehicle registration or renewal at the DMV
What Happens If You Fail a Smog Test?
If your vehicle fails a smog test, you are required to pay the technicians at the smog station to fix it as required. All repairs to correct a smog test failure must be done at a licensed smog station. Once repairs have been carried out, you may have your vehicle re-tested at a station or a STAR facility if required.
For more information on failed smog tests, read the information on the California Bureau of Automotive Repair website.
What Is AutoSmog?
To put it simply, AutoSmog is an alternative to mainstream smog testing. It simply involves having your car checked with your phone and is very much the future of emissions inspection. AutoSmog currently enables anyone living within the Portland, Oregon emissions boundary to perform a smog test at home.
AutoSmog is still very much new to the scene and is still largely location-oriented, but its only a matter of time before the tech becomes global.
More details and info on AutoSmog can be found at Automatic.com.
Conclusion
Smog checks are simply biennial exams for your vehicle. They are put in place by the government to reduce air pollution and increase overall road safety. The majority of car owners in the United States are required by law to have their cars checked every couple of years.
Not all states require smog checks, and the laws surrounding car registration differs between states, so ensure you are familiar with registration policies in your jurisdiction.
There are a lot of technicalities surrounding smog check regulations, but the actual process is pretty straightforward, as all the technician does is test your car and send the results to the DMV.
AutoSmog, however, is set to change the entire process of smog checks, as it enables people to check their vehicle using their mobile phones. This innovation is currently only available in Portland, Oregon, but it's very much the future of the emission test program.