November 8, 2022
How Much Does It Cost to Pack Up a House for Moving?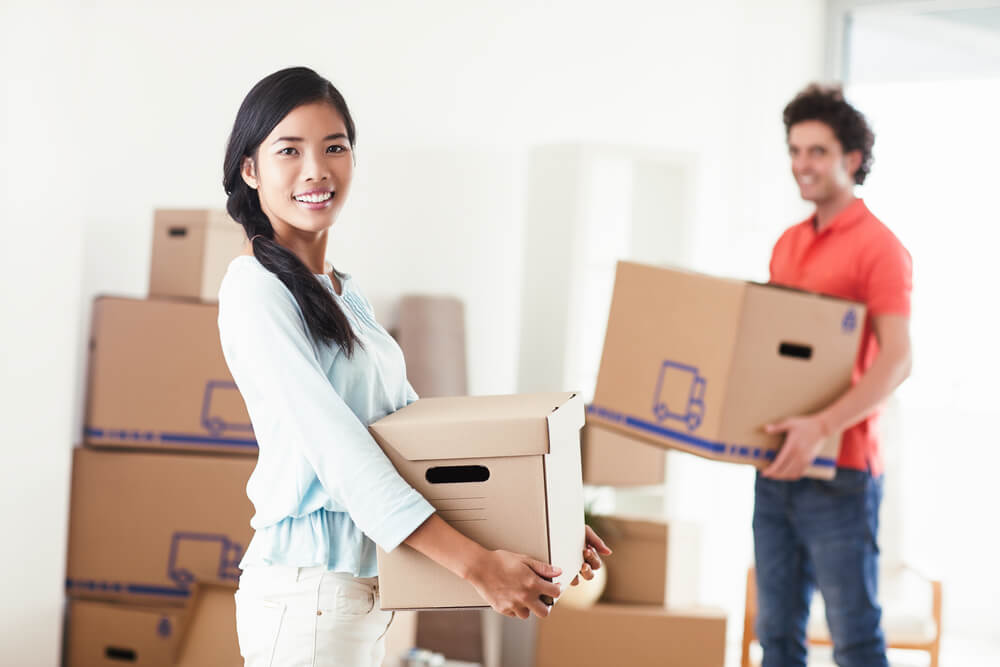 Approximately 35 million Americans move every year. Given the expensive and stressful nature of relocation, it is only reasonable that one of the very first questions that comes to one's mind when considering a residential move is "how much will it cost?". The Miami Movers (website) has shared their expertise in order to help answer this question.
While some people successfully move by themselves, hiring a moving service is always advisable to safeguard property and manage the workload effectively. The cost of moving depends on a variety of factors which will determine the ultimate cost of your relocation.
Factors Affecting Moving Costs
Distance of the move: Distance is a vital factor that any relocation company will consider while billing you for your relocation. A move across the street will obviously cost less than a move across town, and a move inter-state will cost even more.
Types of items being moved: The items being moved will also play an important part in the final cost you will be charged by the movers. Heavy and valuable goods like artwork, pianos, etc., might increase your bill, as they require extra care and attention to ensure safe delivery. Heavy goods might also require more robust packing methods, which will also lead to extra charges from the moving company.
Time to complete the move: How fast you want to move your goods also determines the cost. If you want your goods packed up and transported in one day, for example, more crew members will be employed and the costs will increase as a consequence.
Should I Spend More for a Packing Service?
Before you hire a moving company, you should consider that there are ways to reduce your moving costs, especially for people without much to move. If you can pack all your items yourself, you'll be able to save yourself some money, as companies charge extra for helping you pack your goods, and company boxes are much more expensive than your average moving box.
Keep in mind that packing is not only laborious and time-consuming, but also extremely tricky, as a single mistake can result in damage to valuable goods. So if you don't have the time or the required know-how to pack your belongings in a safe and efficient manner, hiring professional packers may be your only viable option.
If you are financially capable of hiring a packing service, it is advised you do, as the quality of packaging they provide gives your valuable goods extra protection. Artwork, glassware, furniture, and electronic appliances are all very vulnerable during relocation and hiring a packing service is the best way to ensure your goods remain in perfect condition.
In terms of hiring a packing service, the price will obviously vary between companies, but generally, you can expect packing labor to cost you about $250 for packing an one-bedroom home, $400 for a two-bedroom home, $600 for a three-bedroom house, and $1000 for a four-bedroom house.
Some companies charge flat or fixed rates for packing and hourly rates for moving your goods, while some charge flat rates for their services. It's really difficult to estimate just how much you will spend, as no two houses are the same and moving companies will generally charge different rates.
How Much Will a Move Cost?
On average, moving companies will charge you $60-70 per hour for moving locally. The price might drop slightly as a discount for interstate relocation to $50-60, depending on the company and the type of goods being transported.
Companies that charge fixed prices are a lot easier to deal with, as their price ranges are controlled by the American Moving and Storage Association, which helps regulate average moving prices. Those price ranges are as follows:
One Bedroom
Local: $200-500
Long-distance: $900-1,200
Two Bedrooms
Local: $375-750
Long-distance: $2,000-3,000
Three Bedrooms
Local: $800-1,500
Long-distance: $3,500-5,000
Four Bedrooms
Local: $1,000-2,000
Long-distance: $4,000-6,000
These are the stipulated average prices you will be charged by American moving companies with flat rates. Companies that charge hourly are different, as you might end up paying them less or more depending on how long they spend helping you move.
Remember, companies fix their rates depending on how much work your relocation requires. Your hourly rate or fixed price will be significantly higher if you are packing a four-bedroom apartment than if you are packing one and will also be higher if you are moving inter-state compared to locally. But with some companies, hourly prices might drop slightly as a form of discount for inter-state relocation.
To find a moving company near you, try Updater.
Conclusion
Moving can be a very stressful time for homeowners due to the workload and expenses. Different factors affect how much you will ultimately spend, but there are different ways you can cut down on costs. You can use a moving calculator to estimate costs and plan the best strategy to ensure your move is as cost effective as possible.