November 7, 2022
What Is There to See and Do in Birmingham, Alabama?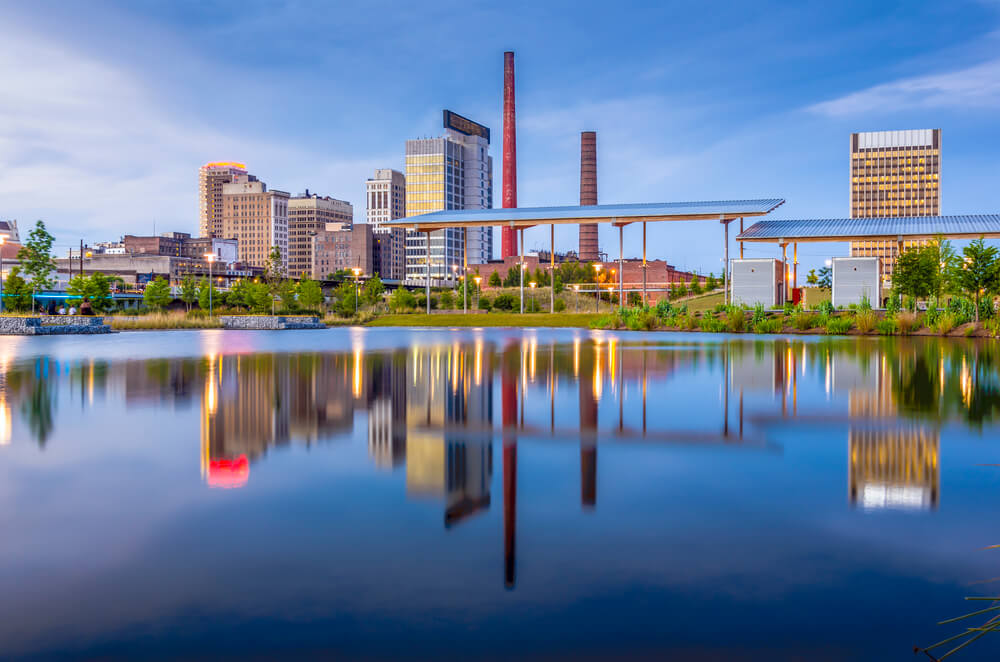 Birmingham is the largest city in Alabama. There are so many different things to see and do there that you will never run out of exciting places to visit. If you're traveling to Birmingham, Alabama, take some time to figure out what you want to do. To get us started, Limo Service Birmingham AL (https://limobirminghamal.com) has drawn on its in-depth knowledge of the city help us list some of the best things to see and do in Birmingham.
Best Places to Visit in Birmingham, Alabama
Birmingham Museum of Art
If you're an art lover, why not see the art in Birmingham? There is plenty to see there among its collection of 25,000 objects. The collection consists of Asian, European, African, Native American, and pre-Columbian artwork. According to VacationIdea, you can also attend lectures and events at the museum.
Barber Vintage Motorsports Museum
The Barber Vintage Motorsports Museum is one of Birmingham's most popular attractions. It has a total of 750 motorcycles on display, both vintage and modern. It should take you a couple of hours to get through the entire museum, so plan ahead.
Birmingham Civil Rights Institute
The Civil Rights Institute is great if you are interested in the Civil Rights Movement. It features exhibits from the 1950s and 1960s all the way up to current civil right issues. There are activities for visitors of all ages, so feel free to bring your school-aged children.
Birmingham Botanical Gardens
If you want to take a break from the museums, head to the Birmingham Botanical Gardens. It's free to park at the gardens and to explore as well. Be sure to visit when the flowers are in bloom for the best trip possible! If not, there are still some flowers to see in the cooler months. Take some time and relax in the gardens.
Regions Field
Are you a baseball fan? Regions Field in Birmingham is a nice place to hang out and catch a Birmingham Barons game. There is a variety of food and drinks to enjoy at the ballpark, as well as plenty of social areas for you to gather with your friends. According to Stadium Journey, there are many great restaurants near the ballpark as well.
Birmingham's Railroad Park
Birmingham's Railroad Park is conveniently located near downtown Birmingham. There are walkways throughout the park, and you can relax on the grassy areas. There is plenty of beautiful scenery as well. It's nice in all seasons and you will get a chance to be outdoors. It's also dog-friendly and is free to visit.
16th Street Baptist Church
The 16th Street Baptist Church is well known for the tragic bombing that took place here in 1963. If you are interested in the Civil Rights Movement, you should stop by and take a look at this historic spot. You can watch a video about the bombing if you make a small donation. At times, there are church members there to show you around and speak about the bombing.
Birmingham Zoo
If you're traveling with children, this is one of the best places to stop at. The Birmingham Zoo is home to 170 different types of animals. You can take a ride on the zoo train or the carousel. There's also a splash pad for young children to enjoy. You can even feed the giraffes here!
What Transportation Is Available in Birmingham, Alabama?
If you're traveling to Birmingham, you may need a way to get around. Fortunately, there is plenty of public transportation to use. The Metro Area Express runs the buses and trolleys in Birmingham. According to TripAdvisor, these buses and trolleys run through the tourist areas.
You can also use taxis or other ride services in Birmingham. Since it is a large city, you should have no problem getting a ride.
What Restaurants Are There in Birmingham, Alabama?
Birmingham has a lot of culture, and this is true of the food in the area as well. You will get a feel for everything the city has to offer through your dining experience. When you're out exploring in Birmingham, be sure to try some of the great local restaurants. Here are some of the best restaurants to try:
Little Savannah Restaurant
Niki's West Steak & Seafood
Gianmarco's
Saw's Juke Joint
Dreamland BBQ
El Barrio
Babalu Tapas & Tacos
Wasabi Juan's The Battery
Metro Diner
Over Easy
Ask the locals for suggestions. This is another good way to find the best restaurants in Birmingham. Don't be afraid to branch out and try something new!
Where Can You Stay in Birmingham, Alabama?
Because there is so much happening in the downtown area, it's a great place to stay. You will be very close to all kinds of attractions. This is convenient for dining and transportation as well. There is a wide selection of hotels to choose from, so you can find the perfect one for your needs!
Conclusion
As you can see, there are lots of fun things to see and do in Birmingham. It's a great tourist destination, but the locals love these spots too. There is plenty of culture and history in this city. If you plan a trip to this rich city, you will discover something new!