March 2, 2022
How To Become a Professional Magician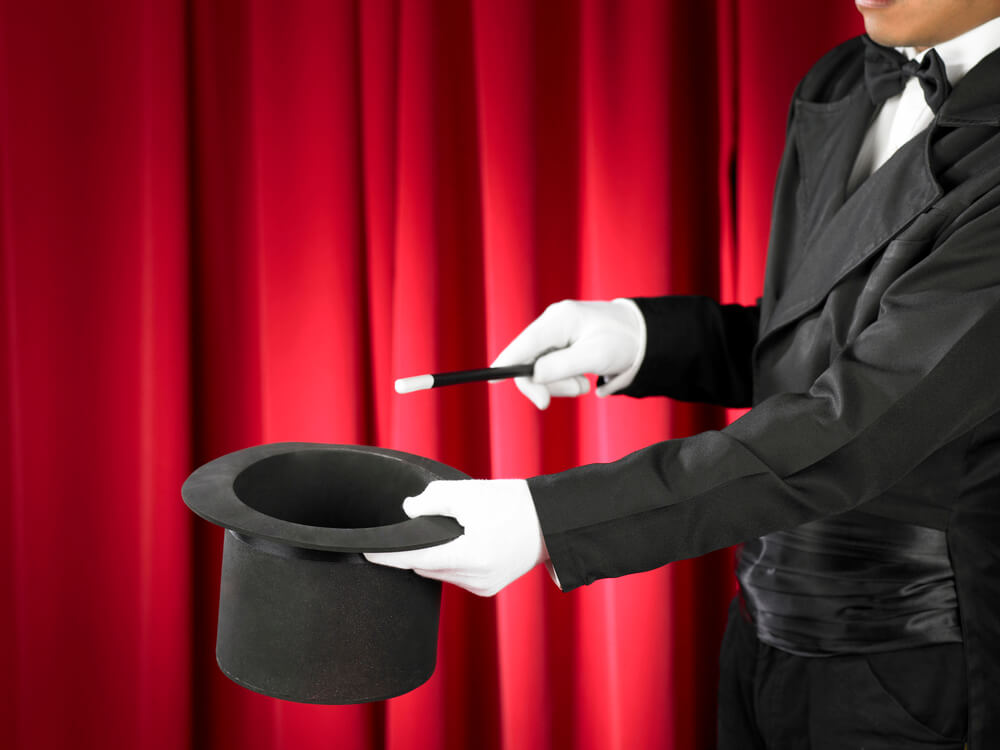 There is no doubt about it, performing magic tricks are one of the coolest things ever. You get to amaze your friends, family and even strangers with tricks known only to you, and you even make some pretty good cash from it.
Everyone looks at you in awe and you even stand a chance of getting famous, just like David Copperfield, Houdini, Criss Angel, or other really famous magicians.
While it might seem really fun and easy, becoming a professional magician actually takes a lot of effort, explains Magician 4 All Occasions, a top magician in Manchester. You have to really stay committed to the dream of being one, and this would take some time. It goes beyond knowing a few tricks and being a funny guy.
Here are some things to note to become a skilled magician:
For a start, if you think you have the interest in magical arts you should start small. This would require you learning a lot of basic tricks. You can learn about magic and magicians from friends or books, or any place you get your interest from.
After learning a few simple magical tricks, you can perform in front of your friends and family members and watch their reactions. At first, your attempts might be a bit clumsy and easy to unravel, but as you get better, your confidence increases.
Also, you would need to practice ways of holding the attention of your audience as you will. From the simple tricks, you can advance to learning more complex illusions. Over time, you expand your shows to informal clubs and small stages, performing escape tricks, clairvoyance tricks and sleight of hand manipulations. But all these do not come so easily. It takes a long time to learn and master the craft before becoming a magic star.
Connect with other expert magicians: To be regarded as a pro, you definitely want to connect with other professional magicians and join their association. There's a whole lot you can learn from others who have been in the game if you're accepted in the association of magicians. These would help you develop your abilities and skills, and even put you in touch with a pro magician to mentor you.
Learn magic via the internet: Yes, the internet has made virtually everything easy and explainable in today's world. Thus, for several magic tricks and their explanations, you can easily watch many videos on YouTube. These have step-by-step details you can follow and apply to become an expert. Online lectures are also available in their variety where you can learn magic tricks at your convenience.
Watch magic shows online: this would put you in the place of the audience. You need to observe and learn from someone who is performing for a real audience. From this, you can study their patterns and discover loopholes in tricks. This would help you avoid such errors when you eventually perform.
Also, from the internet, you can get access to online forums and pages where you get to meet magicians who can train you to become a pro. These might just be tips and corrections, and if you are lucky, you can arrange physical meetings and build some good relationships with other magicians.
Reading books about magic and magicians: You cannot escape some real in-depth studying if you are really serious about mastering the magic craft. You would need to study biographies of magicians, history of magical tricks, as well as techniques of experts through the years. This would expose you to a lot of facts that would further validate you as an informed magic pro.
Also, you would have to get some knowledge about the psychology of an audience. Being a magician is all about manipulating an audience by creating illusions. To be perfect at this, you have to understand how an audience can be captivated, distracted and made to believe your tricks.
Learning to master the arts: Yes, magic is art, and you would need to become a pro at theatre, performing arts and stage utilization, and general acting techniques. It would be advisable to take time out to watch and study movies and stage plays extensively. In fact, you need to learn these skills very well before you find yourself on a grand stage with a huge crowd.
Finally, as you learn ways to become a professional magician, remember that you cannot become great by merely copying the same old tricks from successful magicians. This cannot work in the long-term, especially in today's world where magical tricks are getting easily unravelled.
You need to find your own niche and develop your unique skills and personality. The key is to start small, gather knowledge, experience and network with other pros, take advantage of opportunities and promote your craft everywhere.
For more information which can help you learn to become a pro magician, click on any of the links provided below:
How To Be a Professional Magician