March 5, 2022
Will a New Roof Increase Appraisal Value?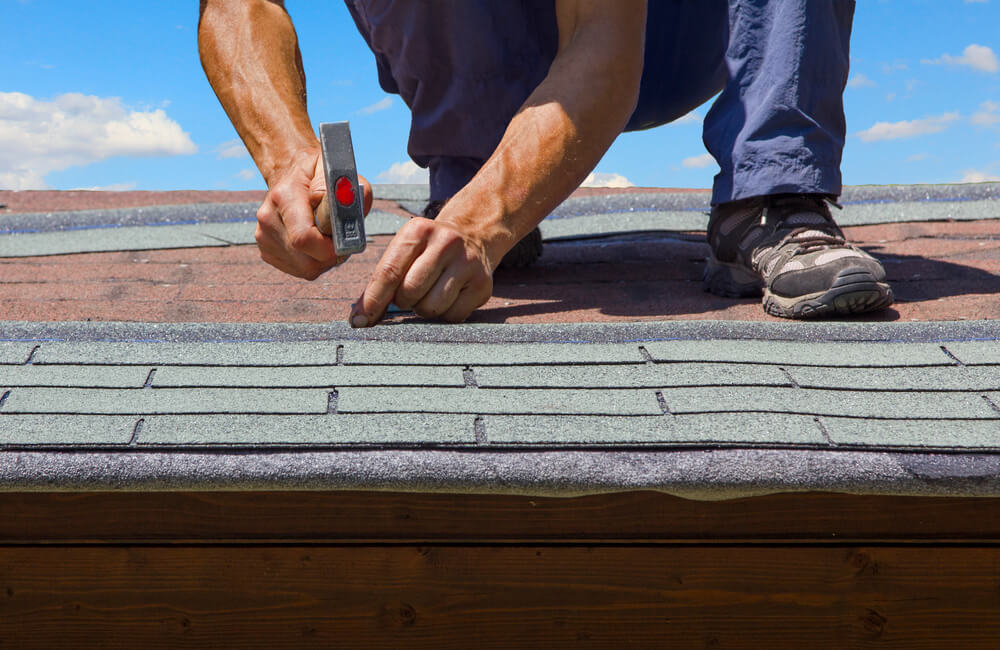 If you're selling your home, you want to get the most money possible out of it, am I right? One thing you have probably contemplated is whether adding a new roof to your home will increase the appraisal value on it. If you are planning on doing this, you should know all the specifics first.
Adding a new roof to your home not only increases the appraisal value, explains Risk Free Roofing Boston, a roofing company in Boston, it also improves the curb appeal, and protects the inside of your home better.
Believe it or not, when you add a new roof before selling, you could increase your homes value up to $12,000 but there are a few factors that determine how much it will go up.
How much will appraisal value increase with a new roof?
As with everything, there are many factors that determine how much your homes value will increase by adding a roof. I'll try to break it down for you.
Determining factors:
According to visexterior.com, home inspectors make a beeline for the roof when they come to inspect a property. This is because roof health makes a huge impact on home value.
Here are some factors you must consider in order to get a good idea of how much your home's value will increase:
Type of roof: the type of roof you choose to install is an important factor. For example, if you add a roof that improves energy efficiency, it will raise your home value more than if you added a plain asphalt shingle roof.
Condition of your old roof: If your old roof isn't in bad shape to begin with, it may only raise appraisal value slightly (if at all) if you install a new roof.
How to tell if your roof needs to be replaced
There are plenty of tell-tale signs to look for if you're unsure whether you need a new roof or not.
You may need a new roof if you notice any of the following:
Stains on the ceiling inside the home are one major sign there is a leak somewhere.
Missing shingles. Even if it hasn't caused you problems yet, chances are it will in the future. On top of that, it takes away from the beauty of the home.
A sagging roof is a major sign it needs to be replaced. The conditions of a sagging roof can deteriorate quickly.
You can see daylight through the attic roof.
You see mold along the edges of the roof. Mold tends to spread and it's unhealthy for you and your family to breathe. If you see mold, that means there is a spot somewhere that is holding moisture which is not normal and should be repaired.
Reasons to install a new roof
If your goal is to get more money out of your home when you sell, adding a new roof could be your best option.
Here's why you should install a new roof:
It adds curb appeal. When someone is home shopping and they pass by a home for sale and everything looks great except the roof needs work, they're more likely to not even take a second look at it. On the other hand, if they see one that doesn't exactly meet their standards, but it has a brand-new roof, the new roof may draw them in anyway and they may decide to buy the home in the end.
It increases energy efficiency. Adding a roof can increase energy efficiency which raises the value of the home even more.
Increases resale value. This is the number one benefit of adding a new roof to your home. True, it costs money to do this, but you're getting that money back in the end. On top of that, according to com you can expect to recover up to 63% of the costs from installing your new roof.
Most importantly, it helps you sell your home quickly. Homes with new roofs sell quicker opposed to homes with bad roofs which are considered "fixer uppers". This could cause them to be on the market for an extended length of time.
Ending thoughts
Adding a new roof can significantly increase the appraisal value of your home, meaning you can get more out of it when you sell.
It's the best way to increase the value on your home compared to new windows, garage door, and new siding so rest assured this is the right way to go!