October 18, 2021
How to Fix Paint Peeled Off by Painters Tape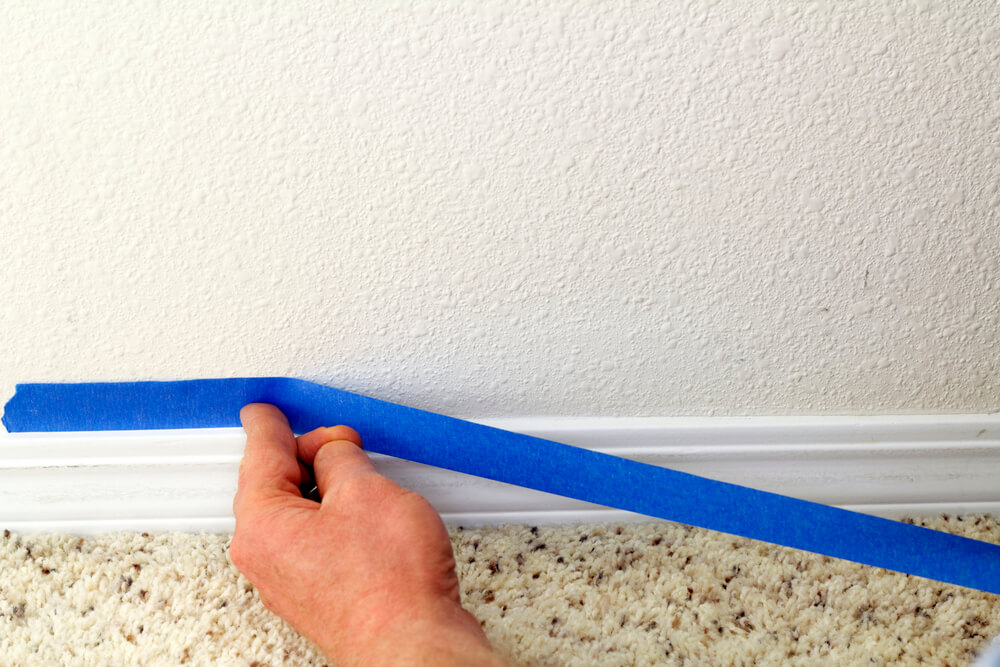 Sometimes when you peel off painters tape, the paint can come off with it. You might have thought your project was complete. This is frustrating because painters tape shouldn't remove paint explains local painters and decorators in London (http://industrydecorators.co.uk/). It's meant for painting, after all. This leaves you with a problem to take care of. What should you do when the paint peels off? 
Why Does Paint Come Off with Painters Tape? 
Painters tape is supposed to come off easily. It shouldn't peel any paint off with it. There are a few reasons it can happen though.
According to Lowe's, it could be because the tape was left on too long. It should be taken off an hour after you're finished painting. The paint may not be dry yet, but you should remove it. 
If you don't prime fresh drywall, the paint may come off with the tape too. This is a common issue in new construction and home renovations. You might be tempted to start painting. Primer can be important.
These problems are preventable. There are ways to make sure the paint doesn't come off when you remove the tape. 
How to Fix Paint Peeled Off by Painters Tape
If you removed the tape and found that the paint came off with it, you will need to fix the problem. You should watch as you remove the tape. Make sure you know whether the paint is coming off with it. 
When you're removing the tape, slide a razor blade between the tape and the wall. This should make it easier to remove. Then, you won't pull the paint off. 
Then, you will need to touch up any areas where the paint peeled off. First, sand those edges. You want them to blend in with the rest of the wall. They should feel smooth.
Next, use primer and paint in those areas. It's okay to tape around those areas too. Just be sure to remove the tape within an hour. Don't wait for the paint to dry. 
This should fix the problem. If that doesn't work for you, you may want to contact a professional. They likely have experience with issues like these.
How to Prevent Paint from Peeling Off with Painters Tape
There are a few things you can do to prevent this. You will need to do these before painting, so keep that in mind.
First, you should work with a clean surface. Sweep the edges of the wall. Then, wipe them down with a damp cloth. This will allow the adhesive to stick properly. If the drywall is new, you should prime it before painting. 
According to Home Guides, you need to make sure the surface is flat. If not, there are few steps for fixing this. You should sand down the surface. You may need to fill in holes. The problem with uneven surfaces is that the paint seeps under the tape. Then, you peel the tape and paint up. 
After this, you can follow these steps. These next tips should be used after you have applied the tape. As mentioned, you should remove the tape within an hour or two. Don't wait too long. 
When removing the tape, do so at a 90-degree angle. Make sure you're doing it at a moderate speed. Watch for any paint that might be coming off. It helps to be aware. 
Following these tips will help to ensure the paint doesn't come off with the tape. These steps will save you time, money, and energy. 
What Type of Painters Tape to Use 
There are different kinds of painters tape available. You might choose a low to mid-level adhesive for indoor projects. You don't need strong adhesive if you're painting indoors. Using the right adhesive will help to ensure the tape comes off smoothly. Some brands even offer painters tape for sensitive surfaces. 
The blue painters tape is usually your best choice. White or cream tape has stronger adhesive. This is then stuck on your walls stronger. That could cause the paint to come off with the tape.
How to Apply Painters Tape 
According to The Spruce, proper installation helps prevent paint from peeling. As mentioned, you should start with a clean surface. Tape should be applied 30 to 60 minutes before painting. Doing this will help to ensure the tape comes off smoothly. Then, you won't need to repaint anything. 
Conclusion
When painters tape removes paint, it can be annoying. There are ways to prevent the problem upfront. There are also ways to fix it so you can't even tell the paint was removed. Painters tape is an important tool when painting. Make sure you're using it properly for the best results. Some painters have found other ways to protect trim.