April 3, 2022
I Locked My Keys In The Car! How Do I Unlock The Door?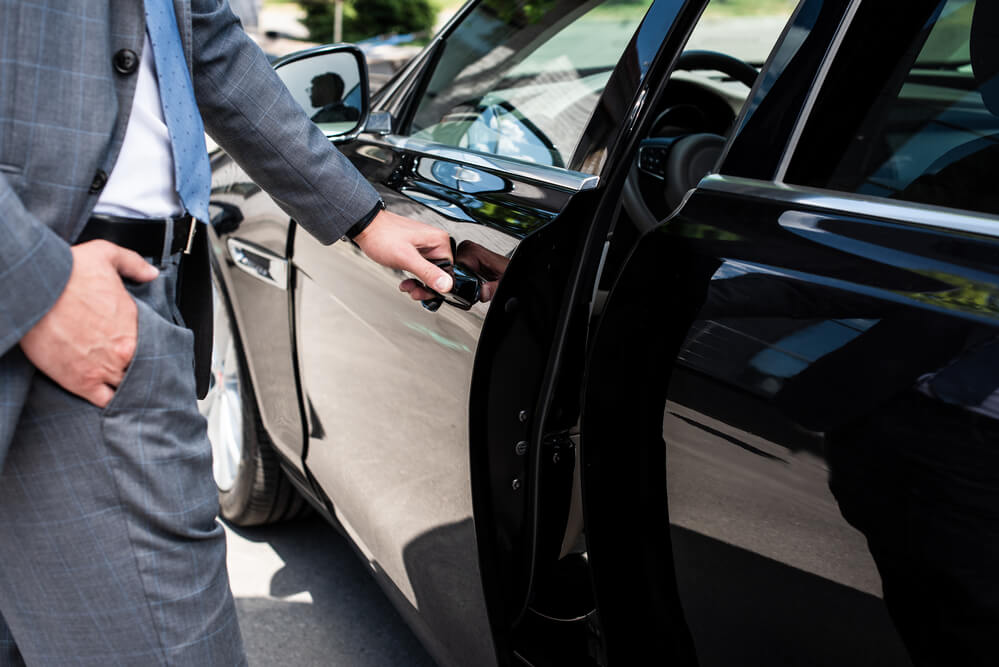 It's one of the worst feelings when you realize that you've locked your car keys inside your car. Maybe you were distracted or simply didn't feel they key fall out of your pocket as you got out of the car. Either way, it's not a fun situation to find yourself in. Locksmiths Cardiff Direct, an experienced locksmith in Cardiff, explains there are ways to unlock your door to get them back.
So, how do you unlock your car door to get your keys? You have multiple choices in this situation:
Dial 911

Call for roadside assistance

Call a tow truck

Get a temporary key

Keep a spare key handy

Get a replacement key if you lost it
This article will go into detail on what you can do if you lock your keys in your car. We will explore the pros and cons of each method and what to consider when completing each option. Some are better financially than others, while some are necessary given certain situations. Read on to learn what you can do!
What Should I Do?  
You can call 911 for immediate assistance. This option is good for any kind of safety concerns you may be having with locking your key in the car. This can be if you don't feel safe where you are or need to get somewhere quickly and can't afford to wait for a tow. The police will most likely still need to call a tow, but they can at least transport you safely.
Pros:
Safety: Police can protect you if you feel unsafe

Quick: Police will respond quickly to get to you compared to other methods
Cons:
Unnecessary if not emergency: If you don't need to get somewhere fast, you will most likely be adding a step for yourself since the police will call a tow to get your car keys.
Call for roadside assistance. This method is another great option to get your keys out of the car. You need to have the program as part of your insurance package or car warranty though. A representative can get to your keys quickly, however, it may take some time for them to get to you.
Pros:
Covered: If you are part of the program, this help will be covered as part of the membership.

Great help once they get there: The representatives they send are trained on opening locked cars to get to your keys quickly.
Cons:
Members-only: If you don't have the program, you may need to pay extra for this service via your car insurance plan.

Takes a while to get to you: Even though the representative they send can help you, you'll be waiting for them a while.
Call for a tow truck. This method can be done by going through your insurance or a simple Google search for a company. This option is good if you don't have roadside assistance and don't want to call 911.
Pros:
Anyone can call: You don't need anything extra besides your car insurance to call a tow company. You can dial 

411

 to find nearby tow truck companies as well.

Tow trucks can transport you and your car if needed: If you are having any other car troubles besides locking your key in the car, a tow company can help take you and your car to the shop to fix it.
Cons:
Costly: You'll be charged for the transport, labor, and service of getting your keys out of your car.

Time-consuming: You'll need to wait for the tow and possible fixes if your car needs it. Be prepared to wait a while.
How Can I Prevent Locking My Keys In Again? 
Get a temporary key. A car dealer may be able to make a temporary key that only opens the car doors. Having this on you can be great if you get locked out since it won't actually start your car. So, if you lose it or it gets stolen you won't need to worry.
Keep an extra key handy. Most cars come with two keys, so be sure to keep the second one in your bag or purse. If you have a used car that only came with one key, you can always have another one made. You can always give the key to someone you trust who can come out to get you if you need them to drop off the key for you.
Get a benefits package in your car. If you are on the market for a car, look for one that has benefits in the car. Some cars come with a lock outside of the car that you can enter in a code or your fingerprint to unlock it. Some newer cars also have an alarm that will prevent it from locking if it senses the key in the car. Look for these benefits!
Summary 
We've discussed what to do if you've locked your keys in your car. We also talked about ways to prevent it from happening again. Hopefully, this article was helpful!