April 1, 2022
What Is A Love Seat and How To Choose The Best One for You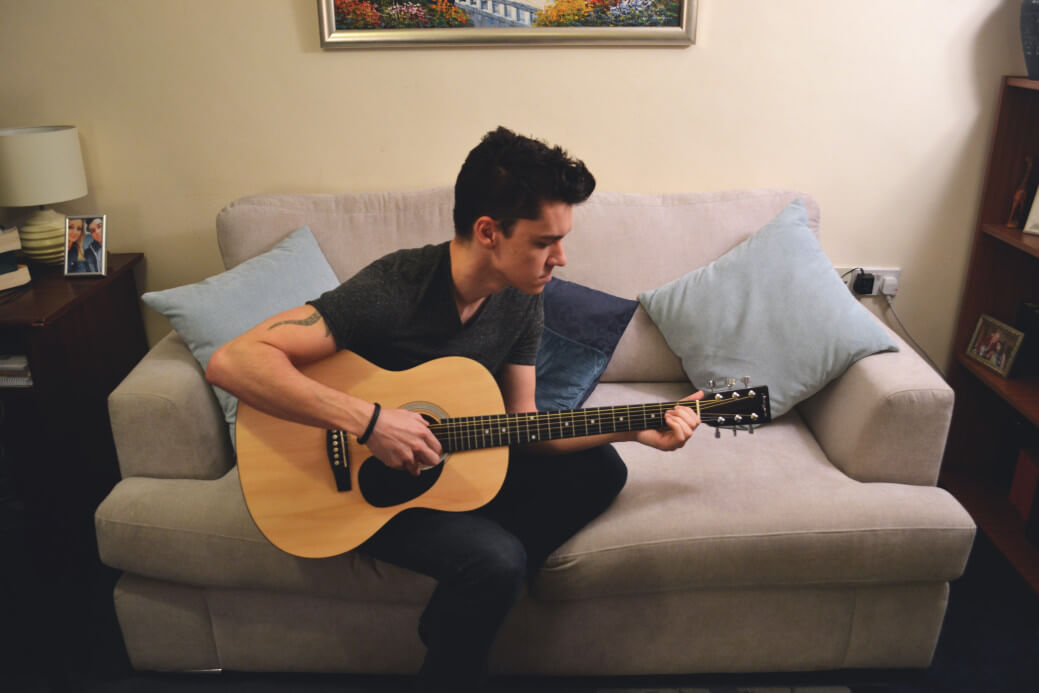 If you are a romantic, you should skip the first paragraph because, although it has "love" in the title, the origins of the love seat have nothing to do with love, according to Bassett Furniture, a seller of Boise furniture pieces.
Sitting pretty
Original love seats were specially designed for women and were made with their comfort in mind. The fashions of the 17th and 18th centuries dictated that women should wear dresses that, to a modern woman, could only be described as objects of torture.
Being created with as many lacy frills, hoops and bones as possible, the wearers needed ample space to spread their petticoats and "take a load off" in the real sense of the words. So, these slightly longer wooden seats were made for that purpose. It is not certain how comfortable they were, but they were practical.
When women's fashions changed to more fitted gowns and dresses, there was enough space for another person to be seated on the chair, and (mostly) men saw this as an opportunity to sit alongside the woman of their choice and engage them in conversation.
Those were stricter times, and lovers were expected to behave in a decent manner in public, so this was an ideal way to be discreetly close without attracting the attention of others. It was at this time that the chair became known as a "love seat".
The love seat continued to evolve over the decades, going from being found only in the grandest of British homes, to becoming popular in the smaller houses because they did not take up much space.
They started off being mainly in the "Chippendale" style, with oriental carvings and dark wood, and later was the height of fashion in the boudoir, where their status as opulent, romantic objects was established. You can read more about the history of the love seat here and the romantic story of the restoration of Lincoln's love seat or "courting couch" on:
How to choose a love seat in the 21st century?
If you walk into a furniture store in many countries in the world and ask for a love seat, you will most likely not be shown a seat like this:
With the invention of sophisticated upholstery fabrics and construction materials, the modern love seat can be obtained in whatever style you desire. The love seat still remains a seat for two people to get cozy in, or for one person to stretch out and relax in, but that is about the total nod that is given to this historical chair.
It is possible to purchase these seats as part of a lounge suite, as extra seating in the bedroom or as an individual piece of furniture for a cozy reading corner anywhere in your house. They can be found to suit any style or budget.
Incorporating a reclining option

An armless option

Constructed of wood, chrome, plastic

In antique or modern style by Italian, Spanish, French and other international furniture designers.
Who would choose to have a love seat in their home?
Love seats are no longer exclusive to very wealthy landed gentry. With many people living in small apartments or downsizing for various reasons, the reduced size of a love seat makes it an ideal choice for those with limited space.
It also makes a good seating option in a teenager's room, comfortable seating for an elderly person in a retirement home or as a cuddling chair in a baby's nursery. There are even some excellent outdoor love seats for you to choose from!
Just about any furniture retailer will have a range of love seats for you to choose from. The biggest deciding factor will probably be your budget and space available in your home. 
There are articles and images on Pinterest where you can compare styles, retail outlets, types of rooms that love seats would be ideal for and many other categories that you can choose from. 
What should I expect to pay for a modern love seat?
As with everything else in life, you get what you pay for in the love seat department. It is important to think about how it is going to be used, its position in your home and how often it is likely to be accommodating two or more people. A search on Amazon shows a price range from under $100 to $5 000 and above.
So, how do I choose a love seat?
With so many options, it is not an easy question to answer. In fact, your choice will be determined by your own circumstances, budget, style and space. I would recommend doing internet research initially, and then when you have narrowed your choice down to a few specific retailers, go along and try them out for size and comfort.
At the end of the day, if it is not a comfortable love seat, then it is just a "seat", and if you think back to the origins of the love seat, it must be perfect for putting your feet up, relaxing and maybe even having a private, romantic conversation.