February 11, 2022
Types of Cable Ties for Cable Management Behind My Computer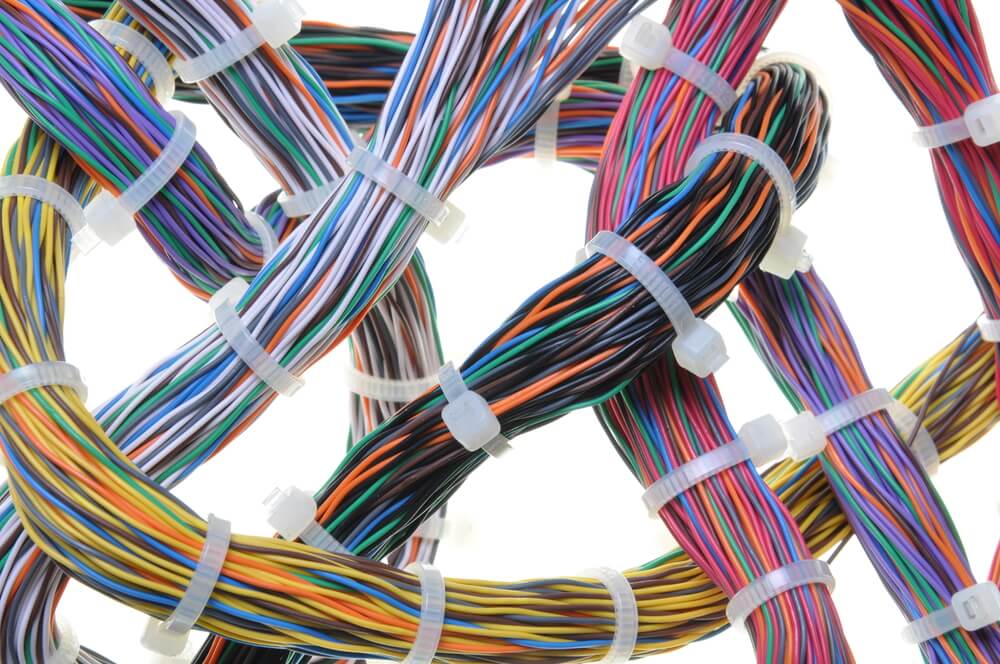 Got your computer desk all organized but still have plenty of wires hanging everywhere? Or maybe you don't even have that and are just looking for a place to get some organizing tips? Using cables ties to manage the wires behind your desk have numerous advantages. Cable tie company, Speedtech (https://www.speedtechinternational.com) has shared its expertise to help you determine the best cable management setup for your desk.
Why Should I Manage the Cables Behind My Desk?
Overall, because it keeps everything well organized; as the old principle goes, a place for everything and everything in its place. Organizing has its own set of advantages that can improve the lifespan of your cables, as well as providing easier maintenance and a nice clean look. Do you have a desk or entertainment system with lots of wires visible? It doesn't matter how well cleaned and neat this area may be, if it has a bunch of wires hanging all over the place it can take away from the overall aesthetic of the area.
Tangled wires have a tendency to overstretch and become exposed to heat. This damage is more than skin deep too, with it often being located inside the wire itself. Entanglement via a drawer, chair, or a foot can pull the wire the wrong way, causing damage at the base. Putting all your wires in one place gives you convenient access to all your electronics. It can also help you reduce the risk of disconnecting a wire by mistake by making identification markers part of this process.

How Can Cable Ties Help?
Cable ties are exactly what their name implies: these small cables fit together to bind wires from your computer, TV, game system or other electronics. There are typically five types of cable ties to choose from: nylon, marker, metal, eyelet, and reusable.

The most common and the quintessential tie. Binding together with just a little push of the end into the eyelet or head, these type are also called zip ties for the sound they make when put together. They also come in many different colors.

Also typically made of nylon, marker ties has a flat wide area that can be written on. These ties are perfect for those that have a tremendous amount of wires to organize as they are able to be marked. These type can also be bought with preprinted monikers.
Another type is metal zip ties. These ties aren't usually used in organizing behind desks but are perfect for strapping down heavier fare in rough environments. They are usually composed of a rust-proof stainless steel, which protects against chemicals and salt water.
Eyelets work similar to other types of ties but with an additional feature. A small circular opening is just above where the tie is held, allowing users to fasten a small label. This hole can also be used to drill a screw through so as to attach the wires to a surface.

As their name says, reusable ties can be used again and again. This can be with Velcro versions that easily break apart or with nylon models with a catch on the top. This catch is shaped like a lever and lets users reverse the direction of the tie.
Other Than Cable Ties, What Are Some Other Organizing Tips?
There are a few tricks you can employ to help you organize your computer desk. The first thing you need to do is take everything off your desk; best to start with a clean slate rather than working around an existing problem. This includes drawers and bins as well. Then see what can stay off of your desk. Remove everything but the essentials and keep them off. If you really do need most of what you have, try investing into some desk and drawer organizers to keep everything in its proper place.
Organizers are good for small things like staples, post-it notes, business cards, pens, etc., as these things can easily scatter across a desk and make it look messier. Specific holders for these work the best, or you can use small bins or drawers to throw them in.

Keep a garbage bin by your computer if paper often accumulates around your desk. If you find yourself writing on a lot of paper, try cutting this back by having a whiteboard hung up near your desk.
---
Cable ties are a great way for organizing all the wires behind your computer. When used in conjunction with other organizing tips, you can greatly alleviate the clutter around your desk along with improving the lifespan of your wires.