November 4, 2022
What to Look for When Hiring a Roofer in Jacksonville, Florida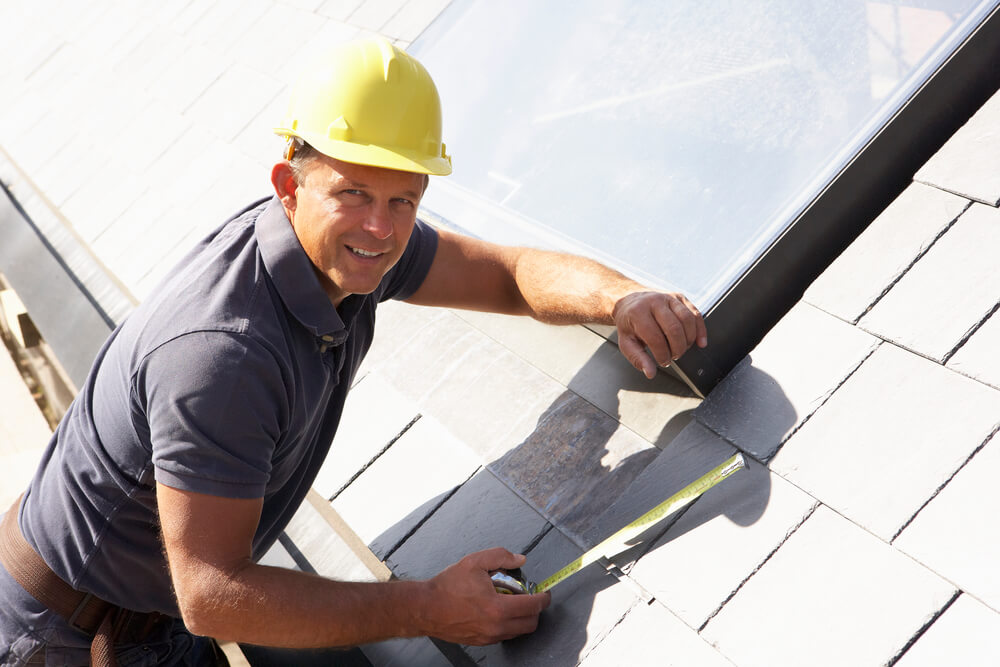 Do you find that your roof is battered and bruised, causing all sorts of creaking and maybe even leaks? Then it might be time to get a professional to take a look at it. Picking a roofer is an important matter, especially in the storm-prone state of Florida.
How Does Florida Differ from Other States?
Despite being nicknamed the Sunshine State, Florida has some of the highest amounts of rain per capita, along with its fair share of destructive hurricanes. The Congressional Budget Office estimates that hurricanes cost the United States $28 billion a year, with Florida accounting for a staggering 55 percent of that damage. While the worst of this damage leads to whole home destruction, most of it is minor. Because of all the intense weather, picking the right roofing contractor is even more important than in other places.
What Kinds of Minor Damage Can Happen to Roofs?
According to Prime Roofing, roofing contractors in Jacksonville, FL, the most common forms of damage are fairly straightforward, with leaks in the roof being the biggest indicator of damage. This can be a result of cracked or torn shingles, dents to the asphalt granules, and ripping or other damage to the underlayment.
Some shingles are more susceptible than others to damage. Asphalt shingles can be torn or detached, while something like tile can actually crack under enough concussive force from things like falling branches or hail.
What Should I Look for When Picking a Roofing Contractor?
Much of what applies to roofers in other parts of the country apply doubly to Florida. When looking at contractors, ask about their licenses, insurance, reviews, location, and guarantees, along with payment plans and a written proposal.
Licensing is a way for the government to ensure that the contractor in question does the job well, consistently, and within state-approved guidelines. A roofer should have a certification or occupational license from the Florida Department of Business and Professional Regulation.
Insurance is another very important consideration. Did you know that most Florida businesses are not required to cover worker's compensation or liability insurance? Because of the potentially dangerous aspect of roofing, it is highly recommended that they have insurance to protect you and the employees.
Oftentimes, the best way to determine if a contractor is legitimate is to see what other people are saying about them. Word of mouth can work well, but also consult internet sources like the Better Business Bureau along with social media websites.
Location is a factor as well, as roofing isn't a cheap matter. A contractor located far away will not only charge you more for drive time, but also be more difficult to get ahold of in case there are problems with your roof in the future.
Depending on the roofing product, a manufacturer's warranty lasts for the life of the product, typically 25 to 50 years. A good contractor should give some sort of warranty of their work and use practices that work within the manufacturer's recommendations.
A company that asks for a large amount of money up front should be an immediate red flag. Most established businesses won't have you pay until either the job is done or at least a certain portion of the job is done. Make sure to get everything in writing as well. It doesn't matter how charming or trustworthy a contractor seems, as the most unscrupulous can pull a fast one. Make sure that the proposal you get is pretty close to what you should be paying by the end of the project.
How Much Can I Expect to Pay for a New Roof in Jacksonville?
You're probably sick of hearing this, but it all depends! Typical replacements can cost anywhere from $4,900 to upwards of $14,100. The large discrepancy in cost is of course based on what type of roof your house has in addition to the size of it.
The time it takes for the actual roof replacement to be done also depends on the scope and material of your roof. On the lowest end, you should expect a roofing job to take anywhere from one to two days, with more time needed for structural repairs, special type of shingles, and higher square footage.
---
Because of the high likelihood of intense storms and heavy rain, picking the contractor that will repair or replace your roof in Jacksonville, Florida is even more important than in other parts of the country. A good roofing contractor should keep you at ease, give you plenty of guarantees, and have everything in writing.