November 5, 2022
The New Wave: Alexa-Controlled Window Treatments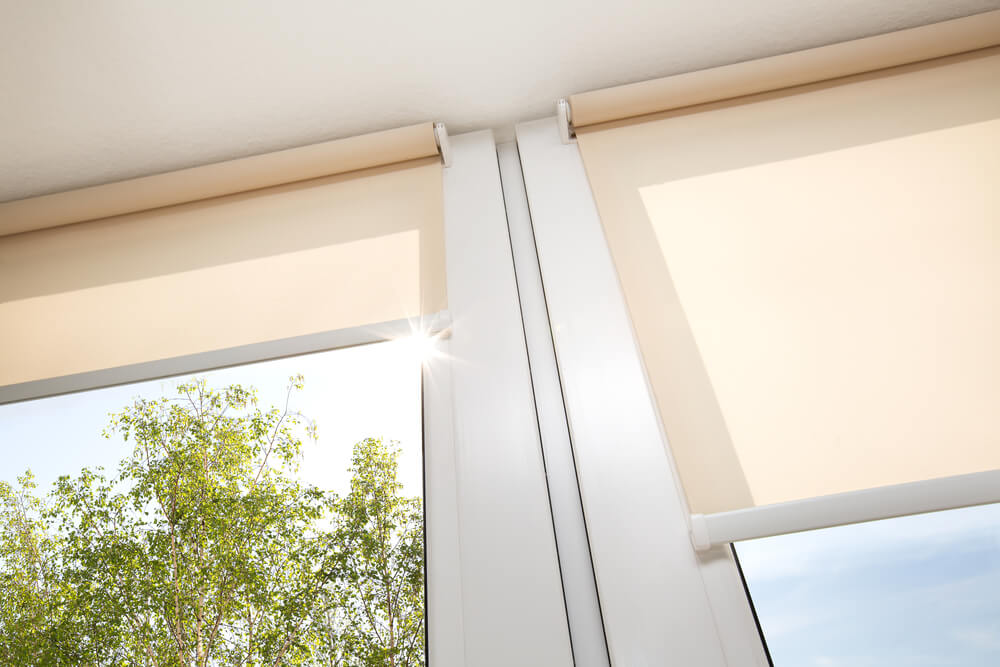 Imagine being awoken by the bright sunlight streaming into your bedroom window in the morning and being able to see the beautiful outdoors from your comfy place. You can have all of this and more with Alexa-controlled window shades. They are safe, convenient, and have so many exceptional benefits.
Alexa Does It All
Alexa is one piece of technology that never ceases to amaze me. She can do it all:
Turn lights off and on (Who wouldn't love to be able to control their lights with the touch of a button?)
Turn the air up and down (No more getting up to turn the heat down when it's hot in the house. Do it from the comfort of your bed or couch.)
Control the smart vacuum
Control your television
Control security cameras (literally watch your house, pets, babysitter and all from your smartphone!)
Control window shades and curtains
Who Needs Them?
As Made in the Shade Blinds & More, a Fargo blinds company, explains, Alexa-controlled window shades are ideal for almost anyone. People who will benefit the most are the disabled, the elderly, people with unreachable windows, businesses and offices, and people with large houses. On the other hand, it's just handy and convenient all the way around so everyone benefits from them.
Benefits of Alexa-Controlled Window Treatments
They are a new and rising invention and one that has many benefits:
Safe for children and animals: Motorized window shades typically don't have a string that can get wrapped around a child or animal's neck, eliminating the choking hazard and the risk of them pulling the shades down on their heads. It also keeps them from playing with it (out of sight, out of mind).
Convenient: They allow you to open your window treatments anytime, for any reason, from anywhere in the house. You can also schedule the time they open and close, allowing you to control them when you are away or asleep.
Energy savings: According to Next Day Blinds, getting motorized blinds increases your energy savings. This is because they allow you to use natural light in your home instead of turning on lights throughout the house.
Make it easy to open shades on hard to reach windows: Some people have two-story ceilings in their home, and there's that one window that just causes all sorts of trouble, so you just leave it shut. But you don't have to when you can control it with Alexa. You can finally utilize all the natural light your home has to offer.
You don't have to change the entire look of your home: Some companies can make all your favorite window treatments motorized. Or, if you are fine with change, find all types of motorized window shades at Blinds Galore.
How Do They Work?
So just how in the world do they make this work? Well, the answer is easy. Technology! It continues to get more and more advanced as time goes on.
The motorized window treatments are no different than any other device you can control with Alexa, such as lights, thermostats, vacuums, security cameras, and more. You pair it with your smart device, which usually involves two apps, one for your Alexa device and one for your window treatments, and go from there.
Get the Most from Your Alexa-Controlled Window Treatments
There are many features for these treatments that some people may not be aware of. You can:
Schedule your blinds to open at a certain time: You can schedule your bedroom blinds to open in the morning as your wake-up call or schedule them to close at nightfall. The options are endless.
Close or open all your blinds at once: Another great way to utilize all the benefits is to create a group in your Alexa app with all your smart blinds in it. This will allow you to control every one of them in unison if desired. This is ideal for morning and night alike. You can open all blinds in the house with the sound of your voice or the click of a button!
Make sure to read your product handbook thoroughly. This is where you find all of the product-specific information. It will tell you how to work it, how to pair your devices, all the features, and and everything else you need to know so you can utilize all the convenient features of your new Amazon Alexa window treatments.
Where to Go from Here
What's not to love about being able to control your window treatments without moving or being able to schedule what time your shades will open and close every day? It's like having comfort at your fingertips.
If you've decided you want to take the leap, the next step is doing your research. Check with different companies on prices and products, read reviews, and find the best company for your needs. It's a great investment to make.