January 16, 2022
Why You Should Do Office Printer Rental Instead of Buying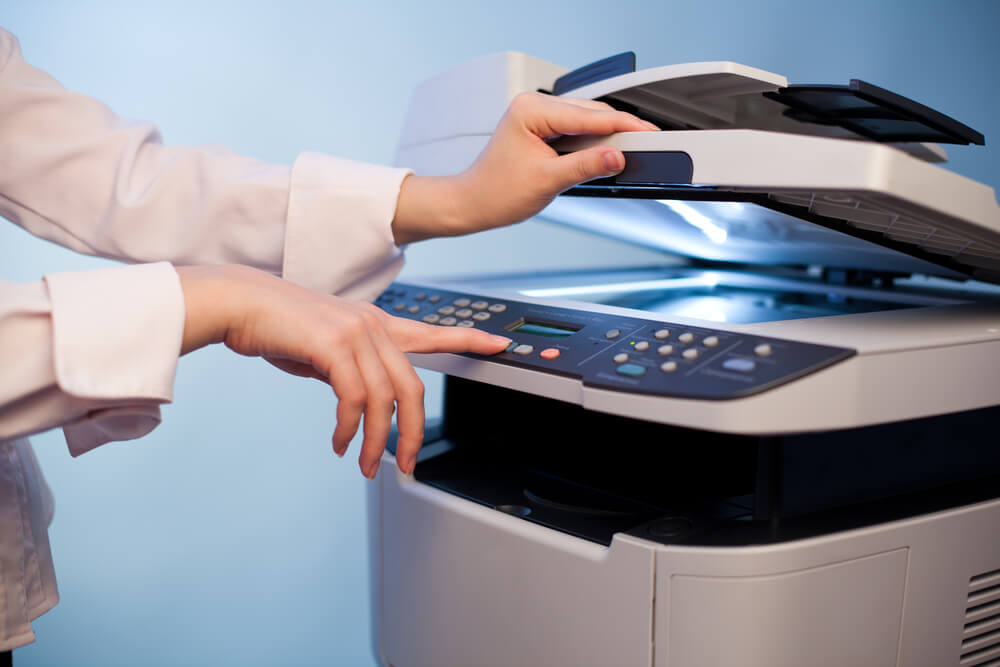 If your business demands regular document production, choosing the best printer to help you manage your workload is a big decision. Once you settle on the perfect printer for your business, you have another major decision to make: Should you rent or buy your office printer?
Benefits of Buying an Office Printer
The truth is that no two businesses are the same. The best option for your company depends mostly on your finances and preference. Big companies with large operating capitals may not see the need to rent an office printer or any office equipment as they have the budget to counter any financial dents that may arise from buying a printer.
The major benefit of buying is ownership. The printer belongs to you once you purchase it and if you want to change or customize anything, the decision is yours. By buying the equipment, there's also the option of a resale, allowing you to recoup some of the funds spent in order to buy new, upgraded office equipment.
Benefits of Renting an Office Printer
Renting office printers and other office equipment is certainly the more popular option of the two. The biggest benefit of renting office equipment is the reduction of upfront costs. Instead of paying a huge sum of money upfront, renting allows you to pay in monthly installments.
This is an easy solution if your business does not have the finances required to buy a printer right away. Renting is a great way to get on with your business while managing costs effectively by giving you access to printing services when you don't have the capital required to buy a machine outright. Renting is the go-to option for small businesses with limited capital or even larger companies trying to cut down on costs.
Why You Should Rent Your Office Printer Instead of Buying
Arguably the major advantage of renting over buying is the fact that renting saves you a huge initial expense. It also gives you a better handle on your overall budgeting. Especially if you own a startup business, renting gives you the financial freedom to spend your capital developing your business and making revenue over time. Purchasing a new printer will require a significant outlay and for small and medium sized businesses, that kind of expense could significantly reduce working capital and hamper your business in general.
For small and medium sized businesses, it's best to avoid scenarios where large sums of capital are invested into non-productive assets. Renting solves this dilemma by spreading your payments out over time. In the long run, you might pay more than the value of the printer in rent, but paying in installments enables you adjust your finances more effectively to fit your monthly rent while also growing your business. On the other hand, buying will see you trying to adjust what's left of your capital to fit your business' other expenses. Mathematically, renting is the financially stable option.
With the rapid advancement in technology, printer rentals alleviate the risk of being stuck with an outdated machine. You can buy a printer only for a better version to emerge a year later, meaning you have to reinvest, diminishing the value of your previous investment. A business that rents, however, can easily rent an upgraded or newer version to meet business requirements at a time and cost of your choosing.
Renting also offers far greater flexibility, as it enables you choose what type or model of printer is best for your business at any point in time and switching to a different one once the scope or requirements of your business changes. Maybe you don't need a printer every single day to keep your business running. Renting meant you can choose when to get a machine to fit your needs. You may only need to print new material once a month or once a week, and buying a printer would require an unnecessary financial outlay. When you factor in maintenance costs, then you'll be paying a lot more than what is required.
Large scale producers and high-end companies with heavy workloads might also lean toward renting. A company that requires more than one printer to meet production demands will find renting to be cheaper than buying three or four printers at once.
Conclusion
The decision of whether to buy or rent office equipment depends on the opinion and preferences of the buyer. Some people prefer the financial comfort of renting, while others would rather have the personal comfort of owning their own printer.
Both options have their advantages, but the benefits of renting far outweigh those of buying. While the size of your business and its finances play a part in your decision, renting is generally the financially smarter and safer option, even for larger businesses.